Ontario Tech mourns the passing of Bob Baun, hockey legend, honorary doctorate recipient and longtime university supporter
The loyal donor and friend of the university received one of Ontario Tech's first honorary degrees in 2007
August 15, 2023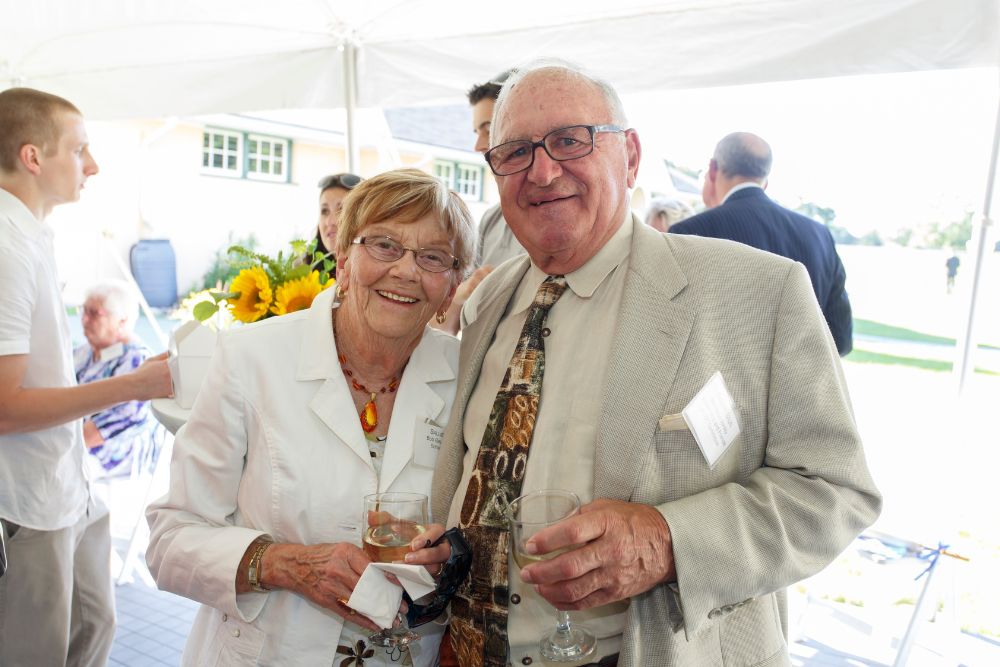 Ontario Tech University is saddened to learn of the passing of philanthropist, Toronto Maple Leaf legend, and businessman Robert (Bobby) Baun. Mr. Baun positively impacted countless lives throughout his career, selflessly helping others achieve their dreams and supporting organizations that make a difference in the community and around the world. He actively assisted many different charities over the years.
Mr. Baun was a key Ontario Tech benefactor through the university's earliest years, initiating many efforts to provide scholarships and bursaries for our students. His connection to the university began in 2004, as a community ambassador who opened doors to major contributors such as The Joyce Family Foundation and The Yuill Family Foundation. He attended many Ridgebacks events and even occasionally travelled with the men's hockey team for road games. He initiated various fundraising events to support varsity athletes, always with the condition that scholarships would be distributed equally between the men's and women's varsity teams.
In 2007, the university established the Bob and Sallie Baun Varsity Scholarship, setting an investment goal of $250,000 to support perpetual giving, and enabling an annual disbursement to four deserving student-athletes. Mr. Baun also recently donated his sports memorabilia collection to the university, with the intention that any proceeds of his collection be directed to the Bob and Sallie Baun Fund. As of March 2023, thirty-three Ontario Tech student-athletes have received a Baun scholarship.
As Bob Baun said: "When you dare to dream, you dare to connect to that part of yourself that says, 'Yes, I can achieve this goal and become a successful person along the way.' In the end it's not only about achieving that milestone you set out for yourself, but becoming the person you were meant to be." 
Mr. Baun was among the university's first recipients of an honorary Doctor of Laws degree, at Ontario Tech's inaugural all-faculty Convocation in June 2007.
Quote
"On behalf of the Ontario Tech community, I express our deepest condolences to Bob's family, friends and countless admirers. Bob's generosity, record of philanthropic activity, support of higher education and quiet compassion for others helped change students' lives. His legacy will be the class with which he played pro sports, and how important it was to him to give back to the next generation of student-athletes. Bobby Baun will forever be a cherished part of the Ontario Tech story."
-Dr. Steven Murphy, President and Vice-Chancellor, Ontario Tech University
Gallery