New federal funding will help expand Ontario Tech University Engineering Outreach programming
PromoScience program supports organizations working with young Canadians to promote an understanding of science and engineering
October 5, 2023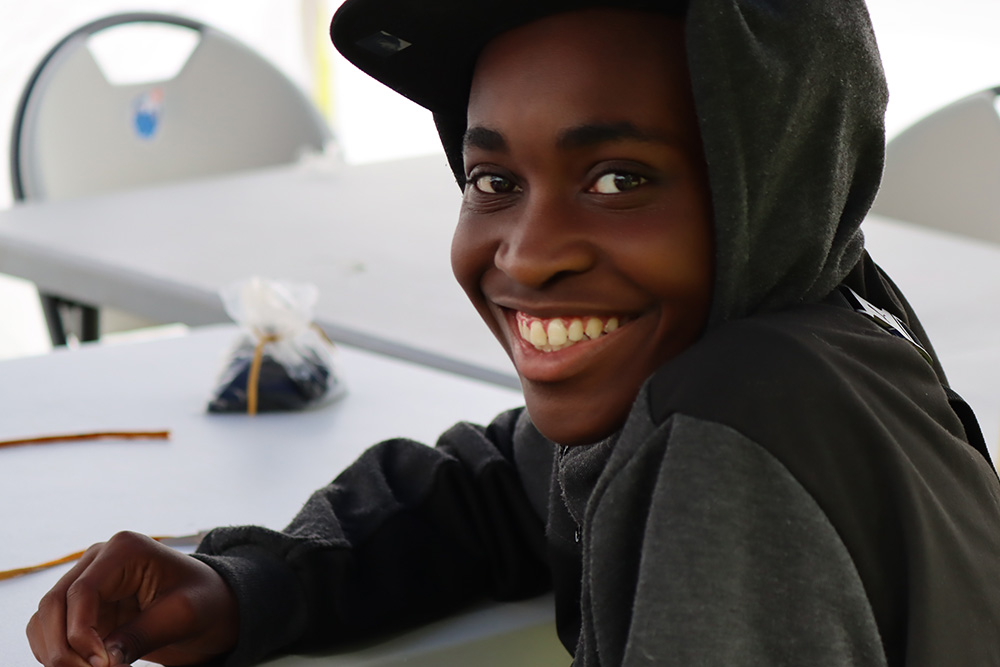 For nearly a decade, Ontario Tech University's Engineering Outreach group has engaged with the community and partnered with local education-based organizations, to spark curiosity and prepare elementary and secondary school students to build critical skills in science, technology, engineering and mathematics (STEM).   
On August 29, Ontario Tech Engineering Outreach's efforts to deliver accessible and inclusive STEM-learning opportunities to youth from underrepresented communities received a major boost. A new PromoScience grant from the Natural Sciences and Engineering Research Council of Canada (NSERC), valued at $600,000 over three years, will expand Engineering Outreach's support of Indigenous and Black youth hands-on STEM education activities, and inspire the next generation of innovators.
With PromoScience's investment, Ontario Tech Engineering Outreach will also provide teachers with resources and training, particularly related to new coding elements in the Ontario science curriculum, to help them keep up with the ever-evolving world of technology.
Quotes
"This generous grant is a testament to our commitment at Ontario Tech Engineering Outreach to advance STEM opportunities for youth. It empowers us to hire outreach co-ordinators from the Indigenous and Black communities to provide authentic representation and tailored experiences through programs that resonate with youth from these communities. This grant isn't just funding, but a beacon of hope and inclusivity for the future of STEM."
-Dr. Qusay Mahmoud, Associate Dean, Faculty of Engineering and Applied Science (Experiential Learning and Engineering Outreach), Ontario Tech University
"This grant is an investment in the future of Indigenous and Black youth, enabling us to expand their STEM education opportunities. I am immensely proud of our Engineering Outreach team's dedication to inclusion, and I am grateful to NSERC for their commitment to STEM education. This grant underscores our unwavering dedication to nurturing the next generation of STEM leaders and cultivating transformative opportunities for our community."
-Dr. Hossam Kishawy, Dean, Faculty of Engineering and Applied Science, Ontario Tech University
"Engineering Outreach at Ontario Tech University is thrilled to receive the PromoScience Grant. It's not just an investment in our programs; it's an investment in the future of STEM education. With this support, we're poised to inspire countless young minds, foster innovation, and pave the way for the next generation of engineers and scientists. Together, we're building a brighter, more STEM-savvy community."
-Ellen Istvan, Manager, Engineering Outreach, Ontario Tech University
Gallery