Visit Ontario Tech University at the Ontario Universities' Fair in Toronto
Ontario Tech's Fall Open House also set for Saturday, November 4
October 11, 2023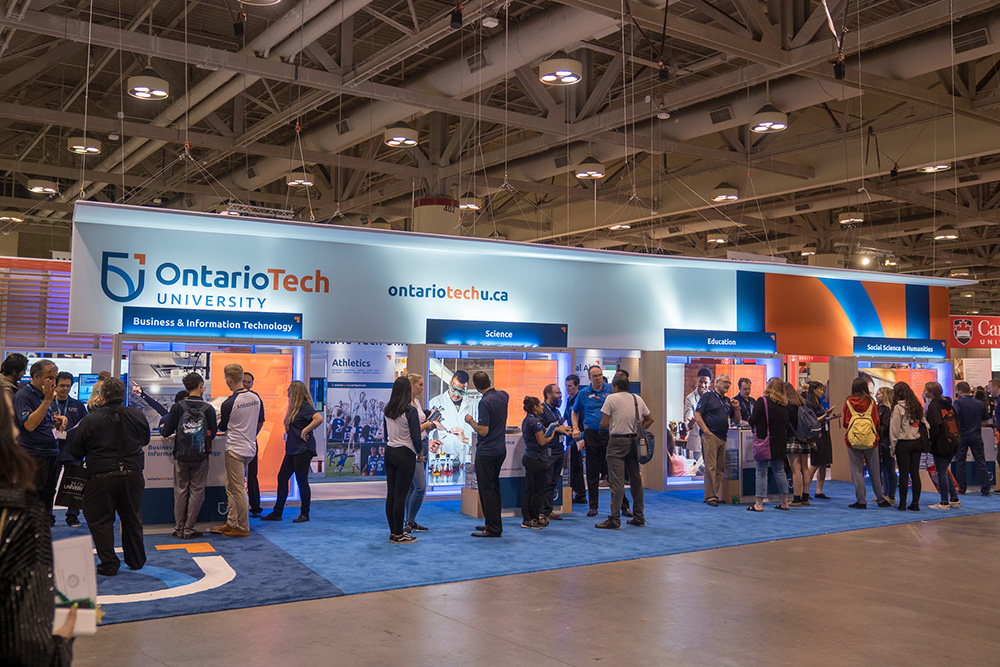 Explore all that Ontario Tech University has to offer by visiting our interactive display booth at the Ontario Universities' Fair (OUF) at the Metro Toronto Convention Centre on Saturday, October 21 and Sunday, October 22, each day from 10 a.m. to 5 p.m. Admission is free.
Unleash your future at Ontario Tech: Get acquainted with our high-tech learning environment, innovative degree programs and the vibrant, supportive campus community that makes us one of the province's most intriguing places to start your career path. Ontario Tech University recruiters and academic leaders will be on hand to answer your questions.
See you at the OUF in Toronto! Register for your free OUF pass.
Can't make it to Toronto? Check out the Regional Fairs scheduled throughout the Fall
If you aren't able to attend the OUF event in Toronto, there are various Regional Fairs across the province during the Fall that Ontario Tech will also be attending:
On-campus Fall Open House Saturday, November 4
See Ontario Tech's beautiful campus for yourself at our Fall Open House on Saturday, November 4, starting at 10 a.m. To learn more and to view upcoming events, visit our Connect with Us Hub for future students.