University of Ontario Institute of Technology appoints dean of Science
January 14, 2003
Oshawa, Ont. - Canada's newest university, the University of Ontario Institute of Technology is pleased to announce the appointment of Dr. William R. Smith as dean-designate of the School of Science. Dr. Smith will officially assume the dean of Science position on May 1, 2003.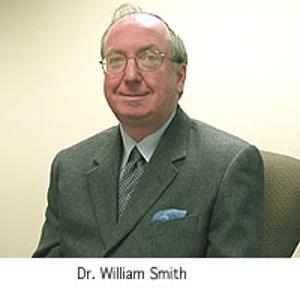 Dr. Smith brings more than 20 years experience as a professor of mathematics and statistics, physics, biophysics, and engineering at the University of Guelph, where he was most recently the recipient of the University of Guelph Faculty Associate Special Merit Award for his contributions to the incorporation of computer technology in education. He has authored and co-authored more than 200 journal articles, book chapters and conference presentations, as well as co-authored or edited two textbooks. Over this period, he has also been a consultant to a number of science and technology-oriented companies worldwide, particularly in the area of scientific and engineering software development.
"We are delighted that such a distinguished and well-respected professor will lead a new generation of scientists in the pursuit of higher learning at the University of Ontario Institute of Technology," remarks Gary Polonsky, founding president.
The university offers two career-focused science degrees - an Honours Bachelor of Science in Biological Science and an Honours Bachelor of Science in Physical Science. In his new role, Dr. Smith will help recruit the highest quality faculty to teach and carry out research in these areas. In addition, he will be responsible for the development of additional undergraduate, as well as post-graduate science programs at the university.
Dr. Smith holds M.Sc. and PhD degrees from the University of Waterloo in applied mathematics. Additionally, he received an M.A.Sc. chemical engineering and applied chemistry and a B.A.Sc. in engineering science, both from the University of Toronto. He is a member of the Canadian Society for Chemical Engineering, the Canadian Association of Physicists, the Canadian Applied Mathematics Society, the American Institute of Chemical Engineers, and the American Society for Engineering Education. He holds an adjunct appointment in chemical engineering and applied chemistry at the University of Toronto, and is a registered Professional Engineer in Ontario.

"The university's strong research mandate and career-focused programs, and its emphasis on Web-centric learning and the laptop program have really attracted me to Canada's newest university. I look forward to forming and nurturing a high-quality science faculty complement in an interdisciplinary environment, and to developing additional exciting programs emphasizing science and technology at what I hope will become a leading 21st-century university."
The biological science program offers specialized areas of emphasis in environmental toxicology and in pharmaceutical biotechnology, as well as a general biology option. Graduates in these areas are in high demand. The environmental toxicology area of emphasis prepares students for careers dealing with environmental issues in industry and government, and as consultants in the private sector. The pharmaceutical biotechnology area of emphasis prepares students to work in research and development in the rapidly growing pharmaceutical and biotechnology industries, as well as in government agencies.
The four-year physical science program offers concentrations in chemistry, mathematics and physics. Physical science graduates will find many career opportunities, especially in pharmaceutical and biotechnology sectors in industry and government. In addition, the actuarial, financial and investment sectors offer opportunities for mathematicians; while the electronics and photonics industries make use of the knowledge and problem-solving skills of physicists.
In addition to the above career paths, both the biological and physical science programs provide an opportunity for a planned concurrent education program in conjunction with the School of Education. Science graduates may also choose to pursue post-graduate studies or studies in post-degree areas such as medicine and physiotherapy.
The university offers Ontario's first laptop-based biological and physical science degrees. Students will use the latest version of the IBM ThinkPad and benefit from fully networked classrooms, laboratories and learning spaces. Currently under construction in Oshawa, Ontario, the university's first academic building will include lecture halls, classrooms, labs and meeting rooms.
The University of Ontario Institute of Technology offers nine degree programs in areas of business and information technology, sciences, engineering, nursing, justice studies and education. The university will welcome its first class of students in September 2003. For more information, visit www.uoit.ca, e-mail admissions@uoit.ca, or call 1.866.844.8648.
---
About Ontario Tech University
Ontario Tech University advances the discovery and application of knowledge through a technology-enriched learning environment and the delivery of innovative market-driven programs responsive to the needs of students and industry. With more than 10,000 undergraduate and graduate students enrolled in more than 90 programs, the university promotes social engagement, fosters critical thinking and integrates outcomes-based learning experiences inside and outside the classroom. The university's commitment to accelerating economic growth and social innovation is realized through faculty research collaborations with leading organizations such as Ontario Power Generation, IBM, The Hospital for Sick Children (SickKids) and the Durham Regional Police Service. To find out more, visit ontariotechu.ca.