FBIT faculty member to speak at Whitby Chamber of Commerce event
November 29, 2012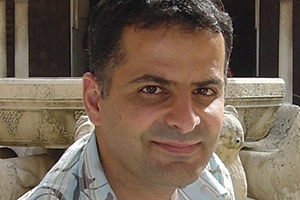 Dr. Khalil El-Khatib, associate professor, Faculty of Business and Information Technology will be discussing Cloud Computing during a presentation to the Whitby Chamber of Commerce on Tuesday, December 11 from 1 to 3 p.m.
Companies big and small are looking for possible IT solutions to reduce spending. Cloud computing is at the top of possible solutions that can help business cut costs, scale gracefully, and speed service implementation and deployment. The objective of Dr. El-Khatib's discussion is to examine cloud computing technology with a major focus on privacy and security issues related to cloud computing systems such as data confidentiality, integrity and availability.
The Whitby Chamber Academy supports professional development to help businesses run effectively, keep abreast of trends, legislation and general business topics.