CBC Radio program features Ontario Tech University's Dr. Carolyn McGregor's innovative health informatics research
May 29, 2013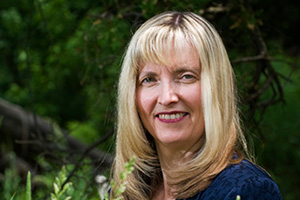 Digital culture, digital life. From iPhones to Blackberries to the Internet, data is everywhere in our lives. We are immersed in a sea of information, all of it being generated by a seemingly infinite number of devices. Are we as a society truly able to make sense of all this collective information? Are we becoming overwhelmed by it? What is all of this data capable of telling us if we were able to properly analyze it?
The many questions swirling around the topic of so-called Big Data are inspiring the innovative research of Dr. Carolyn McGregor, Canada Research Chair in Health Informatics at Ontario Tech University.
Dr. McGregor is leading the Artemis Project: first-of-its-kind neonatal health informatics research that is international in scope, in collaboration with IBM, The Hospital for Sick Children (SickKids) in Toronto, Ontario, and an expanding group of partners around the globe.
Dr. McGregor's research at UOIT is a focal point in the May 26, 2013 episode of Spark, CBC Radio One's weekly technology and culture program. Spark explores the current trends of collecting, storing and processing massive amounts of data, and why society should care as more and more aspects of the real world are becoming ratified.
In the past, physicians recorded basic patient data like pulse and blood pressure on a paper chart at various time intervals. But the explosion of available information and data in the 21st-century world has outpaced the capacity of humans and medical equipment to aggregate and interpret crucial data in a clinically meaningful way. It is this premise that Artemis research is tackling.
Dr. McGregor's research will now help physicians make sense of the constant stream of vital organ data collected from critically ill premature babies in neonatal intensive care units (NICUs). Subtle changes in a patient's condition will be more recognizable. With physicians having the information they need to intervene more quickly, there is the great hope for reducing mortality rates in premature babies here in Canada and around the world.