Dr. Carla Cesaroni appears as expert witness in Ashley Smith case
February 5, 2014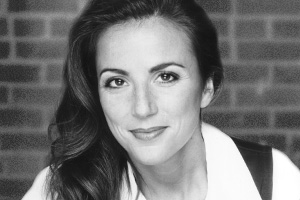 Dr. Carla Cesaroni, Associate Professor, Faculty of Social Science and Humanities, specializes in youth justice. Over the past decade, Dr. Cesaroni has interviewed approximately 500 incarcerated young people as part of her research into the experiences and adjustment of incarcerated youth and young adults.
At the request of the Office of the Provincial Advocate for Children and Youth, on November 12, 2013 she appeared as an expert witness at the Ontario coroner's inquest into the death of Ashley Smith, a 19-year-old woman who died on October 19, 2007 in a segregation cell.
Dr. Cesaroni's testified that, based on her findings, being held in a correctional facility is one of the highest-ranking stressors in a young person's life, right behind the death or divorce of parents. Incarceration exposes vulnerable individuals such as youth to additional risk because they are required to develop coping mechanisms to adjust to the prison environment. 
"The aggression many youth display in custody may actually be a reflection of impaired coping ability," she explained. "However, young inmates are even less able to cope with the stress of imprisonment and experience much higher levels of anxiety as a result of being deprived of their families and social networks. They are generally found to be more involved than adult prisoners in disciplinary infractions, inmate-staff assaults and conflicts with others, which may also reflect their responses to stress and difficulties in coping."
Dr. Cesaroni's testimony included several recommendations: 
Correctional Services Canada (CSC) should establish young-adult programs for 18- to 21-year-olds within adult facilities. The programs should be geared toward cultural and developmental needs of young people (e.g. educational, vocational or therapeutic), as appropriate to specific needs and situations.
CSC should require that staff be trained to prepare them to recognize and respond to the particular issues faced by a young adult offender housed in an adult prison.
CSC should develop a transition protocol that begins before the young adult is placed in or transferred to an adult facility.
On December 19, 2013, the jury for the coroner's inquest arrived at a verdict of homicide; the verdict did not imply criminal or civil responsibility, but characterized Smith's death as preventable. The jury's 104 recommendations included recommendations developed from Dr. Cesaroni's testimony.
While being an expert witness can be extremely taxing and requires a tremendous amount of work, it was still worth it in the end, she said. "It gives you the sense that your research can play a very real role in shaping policy and in changing people's lives."
Dr Cesaroni's report, which she co-authored with Dr. Michele Peterson-Badali, can be found on the website of the Office of the Provincial Advocate for Children and Youth.