Car spoilers: effective, or just a drag?
UOIT researcher explains spoiler dynamics in Globe and Mail story
October 24, 2014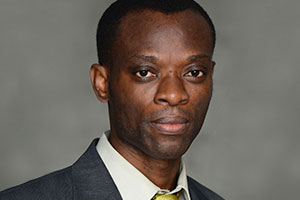 They are a typical option for buyers of new cars, and you see them on the back end of sports cars all the time. The question is: do spoilers really make a car perform better aerodynamically?
University of Ontario Institute of Technology (UOIT) researcher Dr. Martin Agelin-Chaab was recently asked by The Globe and Mail for his take on the effectiveness of spoilers on vehicles.
"The vast majority of spoilers out there don't do anything – you don't get any bang for your money," said Dr. Agelin-Chaab, Assistant Professor, Faculty of Engineering and Applied Science. "They only work if they're properly installed, and even then, they only work at speeds of at least 100 km/h or more."
"Factory-installed spoilers on higher-end sports cars are very effective," he added. "Many others out there probably aren't so effective – and some car manufacturers even say their spoilers are for looks only."
He also noted that proper spoiler installation requires at least three hours in a wind tunnel, such as the one at UOIT's Automotive Centre of Excellence.