UOIT Marketing researchers discuss what happened to retailer Target
January 15, 2015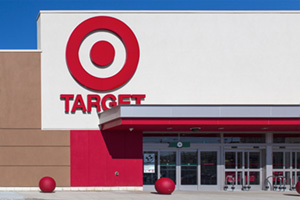 The January 15 announcement by Target Canada that it is pulling up stakes on operations in this country has sent shockwaves across the Canadian retail industry. Target Canada was formed in 2011 and opened its first Canadian stores less than two years ago. The company indicates it plans to close all 133 stores in Canada, eliminating nearly 17,000 jobs.
Marketing researchers in the Faculty of Business and Information Technology (FBIT) at the University of Ontario Institute of Technology (UOIT) say Target had major problems to overcome from the get-go.
"Target's initial launch was messy in Canada," says Dr. Tirtha Dhar, Assistant Professor, FBIT. "They didn't put in enough time to sort out all the supply chain-related kinks before the launch. As a result, consumers were frustrated with often-empty shelves. And in promoting the brand, they implicitly assumed that Canadian consumers already knew the brand well because they may have occasionally shopped in their U.S. stores."
"There was much anticipation from Canadian consumers about Target, but in the end, the company ran into ferocious competition and failed to meet the demands of the Canadian market," says Dr. Salma Karray, Associate Professor, FBIT. "Target was unable to create a distinct competitive advantage. It couldn't offer the same prices or product variety as other discount retailers. And its lack of online presence in Canada accentuated the problem: main competitors like Walmart and Canadian Tire have developed that part of their business, not only for purchases, but also to inform customers and incite store visits."
"The decision to exit the Canadian market is not only driven by losses in Canada but also by the challenges Target is facing in the U.S. market," adds Dr. Dhar. "After the company's massive data breach, consumer confidence in Target south of the border is shaken."
Dr. Karray agrees. "Even though it was a U.S. Target problem, the debit and credit card breach caused many consumers to be wary of shopping at Target stores at a time where new customer acquisition was critical for the long-term success of the company."
Target says its weak position in the Canadian market meant it would not be in a profitable position until 2021.
"They desperately need to conserve managerial and other resources to save the U.S. operation," says Dr. Dhar. "So, exiting Canada is the best policy for them. But Target's decision is bad for Canadian consumers. Retailing in Canada is already less competitive than in the U.S. We need more competition here, not less. Interestingly, we don't know as yet what will happen to these Target stores. Hopefully, another powerful chain will take them over and compete vigorously with Walmart."
---
Media contact
Bryan Oliver
Communications and Marketing
Ontario Tech University
905.721.8668, ext 6709
289.928.3653
bryan.oliver@uoit.ca