Secure-and-hold drill at downtown Oshawa location February 26
February 3, 2015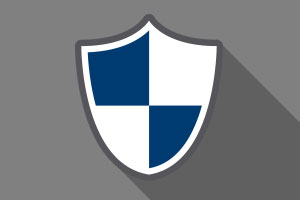 The University of Ontario Institute of Technology (UOIT) is committed to maintaining a safe campus environment. As part of this commitment, a secure-and-hold drill will be held at the downtown Oshawa campus location on Thursday, February 26 at 9:45 a.m.
The following buildings will be affected:
61 Charles Street Building
Bordessa Hall, 55 Bond Street East
Education Building, 11 Simcoe Street North
Regent Theatre, 50 King Street East
UOIT-Baagwating Indigenous Student Centre, 151 Athol Street East
The drill, which will last approximately 15 to 30 minutes, is designed to build awareness around the steps to take in the event of an actual secure-and-hold event, while testing our emergency response plan and secure-and-hold procedures. This will help identify areas for improvement. 
Note: a secure-and-hold is implemented to ensure safety when a lockdown is not required but public safety is an issue. These situations may be the result of hazardous materials, inclement or severe weather, a police pursuit, a crime in progress, an active search by local police for a suspect, civil unrest or other risk-associated situations that may affect campus safety.
Unlike a lockdown, during a secure-and-hold event, students and staff are allowed full access into and throughout buildings. Individuals should remain in the building unless otherwise directed. 
Note: in some situations, restrictions may be imposed and announced by Campus Security during a secure-and-hold event to facilitate public safety. This could include directing anyone who is outside into a building, asking individuals to stay away from external windows or prohibiting people from exiting the building for periods of time until the situation is under control and deemed safe.
The following is a description of the hold-and-secure drill:
A campuswide voicemail message will be sent as a reminder of the drill prior to 9:45 a.m.
A warning message will be broadcast on the public address system at 9 a.m., prior to the start of the drill. This message will be repeated several times.
Upon hearing the announcement, students, faculty and staff will follow the procedures listed below.
Once the drill is complete, the all clear will be given over the public address system and the campus will return to normal activities.
Secure-and-hold
A secure-and-hold announcement will be made over the public address system.
Once a secure-and-hold is announced:
Follow the directions given by Campus Security or others appointed by Campus Security to assist with campus safety and the securing of a building or campus.
For your own safety, do not exit the building unless directed to do so.
If the fire alarm sounds during the secure-and-hold:
Assess your area for signs of fire.
If no sign of fire, remain in secure and hold.
If signs of fire, evacuate if safe to do so.
If you choose to evacuate, use the safest exit.
The university realizes an exercise of this nature can be an unwanted distraction, however it is necessary to maintain the highest level of safety and security for students, staff and visitors.
The Office of Campus Safety will use the Campus Incident Response Emergency Notification System (CIRENS) to notify staff, faculty and students of a secure-and-hold event. Students, faculty and staff are encouraged to follow the university on Twitter to receive CIRENS messages, not only for this exercise, but for all emergency situations on campus.