Digital media and learning expert to speak at UOIT on June 18
May 22, 2015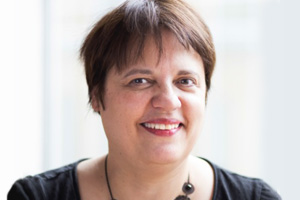 The University of Ontario Institute of Technology (UOIT) will welcome Dr. Yasmin Kafai to campus on Thursday, June 18 to speak about the importance of computer programming in schools.

Dr. Kafai is Professor and Chair of the Teaching, Learning and Leadership Division at the University of Pennsylvania's Graduate School of Education. She will talk about how computer programming can be incorporated into a school's curriculum to help teach students how to be critical producers and consumers of their digital world.
"Not only does programming have the potential to speak to students' out-of-school digital literacies practices, but it can also help develop important critical thinking, creative problem-solving and collaboration skills," said Dr. Janette Hughes, Acting Dean, Faculty of Education, UOIT. "This talk will be of interest to current and emerging educators, students and anyone interested in the future of education."
When: Thursday, June 18 from 3 to 5 p.m.
Where: Education Building, Room 210, 11 Simcoe Street North, Oshawa, Ontario
For more information on this talk, or to learn more about Dr. Kafai, view the event poster.
Please RSVP to Kim Mitchell, Administrative Assistant, by Monday, June 8.
Media contact:
Bryan Oliver
Communications and Marketing
University of Ontario Institute of Technology (UOIT)
905.721.8668 ext. 6709
289.928.3653
bryan.oliver@uoit.ca