UOIT Marketing expert advises online mattress retailer on how to expand its business
August 20, 2015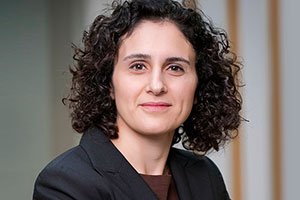 How do you convince more consumers to buy a mattress online when they're used to shopping for them in-store?
University of Ontario Institute of Technology (UOIT) Marketing researcher Dr. Salma Karray recently provided her insight on this topic in a Globe and Mail article. It appeared in The Challenge section of the newspaper's Report on Business.
Canadian online startup Endy Sleep, which launched in March, sells low-priced memory foam mattresses online. The company offers a 100-night trial period and free return policy for unsatisfied customers. However, since this is a fairly new method for mattress shopping, consumers may still want to continue with what they are used to: visiting a brick-and-mortar location where they can try the product out before making a purchase. The company is now looking for other ways it can convince more consumers that online mattress shopping is the way to go.
In the article, Dr. Karray, Associate Professor, Faculty of Business and Information Technology (FBIT), advised Endy to put some more work into defining exactly what value it offers consumers – whether that's price, quality or some other advantage. This will help them identify the consumer group they want to target.