UOIT researcher Dr. Pierre Côté proposes new approach to common traffic injury management
Comprehensive two-year study has implications for Ontario auto insurance industry
August 5, 2015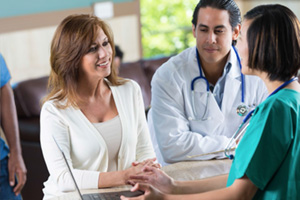 OSHAWA, ONTARIO – A province with transportation needs and demands that continue to grow. Perpetual traffic jams in major urban centres. Just another day for many of Ontario's nearly 10 million licensed drivers. 
Another reality of driving in Ontario: paying for auto insurance. The sheer number of drivers and the volume of traffic would suggest accident risk is high, justifying the premiums Ontarians pay for insurance.
Yet, Ontario statistically remains one of the safest places in North America to drive a vehicle (Ontario Road Safety Annual Reports, 2012 and 2013). In 2012, Ontario's vehicle fatality rate was the second-lowest ever recorded. In North America, only the District of Columbia (DC) had a better record than Ontario.
Despite the comparatively favourable road safety record in the province, the unfortunate reality is that traffic collisions happen and some result in injuries to drivers and passengers.
"Although most injured persons recover within a few weeks, recovery from injury takes time and collectively that process inflicts costs on the health-care industry," says the University of Ontario Institute of Technology's Dr. Pierre Côté, Canada Research Chair in Disability Prevention and Rehabilitation, and Director of the UOIT-Canadian Memorial Chiropractic College (CMCC) Centre for Disability Prevention and Rehabilitation. Dr. Côté also holds an appointment at the Dalla Lana School of Public Health at the University of Toronto.
In early 2013, Dr. Côté was selected by the Financial Services Commission of Ontario (FSCO) to carry out a comprehensive systematic review and economic analysis of common traffic injuries and treatments in Ontario. As lead investigator and Chair of the Ontario Protocol for Traffic Injury Management (OPTIMa) Collaboration, Dr. Côté's task was to develop recommendations based on scientific evidence and build consensus on the research team's findings.
"From our outreach to health-care providers who regularly treat motor vehicle collision victims, it was clear that a re-think of the system was vital," explains Dr. Côté, Associate Professor, UOIT Faculty of Health Sciences. "When it comes to common injuries, the science shows no evidence that recovery can be improved through a prolonged course of treatment or a 'piling on' of complex combinations of clinicians, therapists or therapies. Our findings suggest many commonly used interventions provide no more benefit than sham or placebo. Clinicians will maximize recovery if they engage the patient in the treatment through education, reassurance and exercise."
The 279-page report Enabling Recovery from Common Traffic Injuries: A Focus on the Injured Person uses scientific evidence to define a common injury versus one that is catastrophic.
The new evidence-based Minor Injury Treatment Protocol (MITP) provides the scientific basis to develop a new Minor Injury Guideline. The protocol will be used by insurers and health-care providers when treating common injuries resulting from automobile collisions and ensure there is an extensive continuum of care based on current and scientific and medical evidence.
Key OPTIMa findings:   
The vast majority of traffic injuries are musculoskeletal injuries and post-collision psychological symptoms (such as anxiety and stress).
During the early phase (up to three months after a collision), persons with common traffic injuries should be educated and reassured from the outset that their own inherent healing capacities are likely to lead to a substantial recovery. Associated distress and discomfort are usually of a time-limited nature. Patients should be encouraged to stay active (including return to work).
Patients should also be informed that only a discrete set of treatments show evidence of any benefit (largely pain alleviation).
Health-care professionals should be reassured and encouraged to consider watchful waiting and clinical monitoring as evidence-based therapeutic options during the acute phase.
For injured persons requiring therapy, time-limited and evidence-based intervention(s) should be implemented on a shared decision-making basis, an approach that equally applies to patients in the persistent phase (four to six months).
Health-care professionals need to listen to the patient's concerns and emphasize measures to assist them to cope, recognize and avoid complications.
Interventions for injuries should only be provided in accordance with published evidence for effectiveness, including parameters of dosage, duration, and frequency; and within the most appropriate phase.
"Psychological symptoms such as anxiety, distress and anger is natural and not atypical, however, most symptoms are temporary," says Dr. Côté. "Of course, a small percentage of patients with traffic injuries will experience residual problems over the long term, in spite of intervention. At present, there is no accurate tool to identify injured persons who may not recover."
"As a Canada Research Chair, Dr. Côté is one of the top people in Canada to shepherd this important research," said Michael Owen, PhD, UOIT Vice-President, Research, Innovation and International. "The University of Ontario Institute of Technology is committed to public policy research of the highest quality. Dr.Côté's report offers an evidence-based framework that will help improve the efficiency of the automobile insurance sector."
Media contact:
Bryan Oliver
Communications and Marketing
University of Ontario Institute of Technology
905.721.8668 ext. 6709
289.928.3653 (cell)
bryan.oliver@uoit.ca