Where does nuclear power go from here?
UOIT professor assesses the future role of nuclear in global electricity generation
September 16, 2015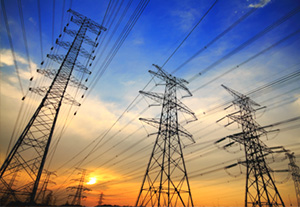 Since the earliest commercial use of nuclear power in the 1950s and 1960s, leaders in science, government and business around the world have navigated a sometimes-difficult balancing act on how to manage this key energy resource.
Two leading nuclear energy experts, Dr. Igor Pioro of the University of Ontario Institute of Technology (UOIT) and Dr. Romney Duffey of DSM Associates (Idaho, United States) say every nation's well-being relies greatly upon having a strong power industry with diverse energy sources. Both researchers say electrical power generation is a key factor for advances in industry, agriculture, technology and standards of living.
"The basis for nuclear energy for future electric power generation must take into account the key influences of global political, financial and social pressures in the evolving energy marketplace," say Dr. Pioro and Dr. Duffey in their inaugural paper from the first issue of the newly established Journal of Nuclear Engineering and Radiation Science published by the American Society of Mechanical Engineers (ASME). "These competing pressures will dominate future usage and deployment. So will international attitudes on issues such as energy security and climate change."
Dr. Pioro, who is editor of the ASME Journal, is Associate Dean and Professor with UOIT's Faculty of Energy Systems and Nuclear Science.
Today there are more than 400 active reactors on the planet. Many of the world's oldest reactors have already been shut down or have entered the decommissioning phase of their life cycle. 
"Where new energy sources are required, the goal is for generation to be reliable, cost-effective and environmentally friendly," say Dr. Pioro and Dr. Duffey. "The major advantages of nuclear power are that it provides cheap reliable base-load power, high capacity, combined with low emissions and minor environmental impact. But these factors are offset by high capital costs, the social impact of significant nuclear accidents (Fukushima, Chernobyl, Three Mile Island) and today's competitive disadvantage with combined-cycle thermal power plants, which utilize natural gas."
In general, electrical energy is generated by burning mined and refined energy sources (coal, natural gas, oil and nuclear) or by harnessing energy sources (mainly hydro, with smaller contributions from biomass, wind, geothermal, solar and wave power). Coal, with its drawback of CO2 emissions due to combustion, still accounts for the bulk of global energy production.
Current global energy production sources:
coal – 40 per cent
natural gas – 23 per cent
hydro – 17 per cent
nuclear – 11 per cent
oil – four per cent
others (biomass, wind, geothermal, solar and wave power) – five per cent
"While nuclear represents just 11 per cent of current global energy production, it has room to grow throughout the 21st century," say Dr. Pioro and Dr. Duffey. "Today's new reactors have longer lifespans. Greenhouse gas emissions are avoided. Next steps include designing new reactors with even greater safety measures and thermal efficiencies that rival modern thermal power plants. If those designs adopt the principle of fuel recycling, nuclear resources can be used significantly longer than some fossil fuels."  
To arrange an interview with Dr. Igor Pioro, please contact:
Bryan Oliver
Communications and Marketing
University of Ontario Institute of Technology
bryan.oliver@uoit.ca
905.721.8668 ext. 6709
289.928.3653 (cell)