UOIT researcher's initiative helping turn the tide against bullying
University recognizes the importance of World Anti-Bullying Day February 24
February 23, 2016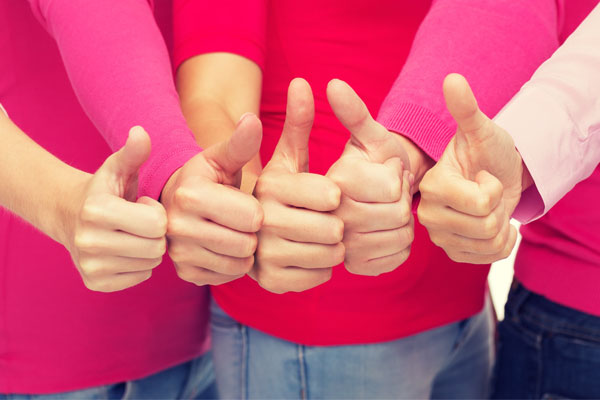 She has concentrated her life's work on the topic of bullying. And while there's been progress over the years to prevent the most common form of school violence, University of Ontario Institute of Technology (UOIT) researcher Jennifer Laffier, says there is still so much work to do.
"Reports indicate that anywhere from 15 to 40 per cent of school-age children have experienced bullying in some form, including cyberbullying," explains Laffier, a Senior Lecturer with UOIT's Faculty of Education. "The need for power is often a driving force behind bullying behaviours. Although wanting or needing a form of power and control is not bad, it's the way people go about achieving the power that is concerning. Victims need to be given a sense of empowerment and offered psychological supports as part of the recovery process."
Laffier points to February 24 – World Anti-Bullying Day – as an enduring sign that society is moving forward in a positive way.
"Initiatives such as Pink Shirt Day send an important collective message that there's a push to discourage bullying through positive behaviours and standing up for others," she says.
In recognition of World Anti-Bullying Day, Dr. Diana Petrarca, Director, Bachelor of Education program, Faculty of Education, and Laffier will invite teacher candidates to wear pink and reflect on their own experiences of bullying and future responses to bullying as teachers. Laffier will also host a workshop for students on bullying research and best practices for future teachers in the classroom. 
Laffier had personal experiences as a bully when she was young. Through her research, her years of counselling and consulting practice with youngsters and schools, she has developed several programs over the years including the Hero Power Program ©, designed to empower children to choose positive forms of power over negative forms. For the last several years she has shared the program with several school boards including the Near North School Board (link to August 2014 story).  
In October 2015, at the 21st-century academic forum at Harvard University in Cambridge, Massachusetts she presented her research related to how youth display signs of suicidal ideation on social media and the connection to online bullying. She has also been interviewed on the topic of bullying by media outlets such as the Globe and Mail, Ottawa Citizen, TV Ontario and CBC Radio One. Her interview on March 26, 2010 with Rita Celli for CBC Radio One was the winner of the 2011 Gracie Award from the Alliance for Women in Media for Outstanding Talk Show.  
Laffier's collaborative research with UOIT colleagues:
Dr. Barbara Perry, Professor, Faculty of Social Sciences and Humanities (FSSH): Dr. Perry teaches a course on hate crime for students in the Faculty of Social Science and Humanities. For several years Laffier was a guest speaker for students discussing bullying as a hate crime. The two researchers are working on a project to highlight youths' stories of hate crime and bullying through art.
Dr. Janette Hughes, UOIT Canada Research Chair in Technology and Pedagogy, and Associate Professor, Digital Literacies, Faculty of Education: Laffier and Dr. Hughes recently submitted papers on the use of young adult literature to address bullying, and pre-service teachers' perceptions of bullying and their influence on lesson planning with digital tools. In their current project Full STEAM Ahead, they are collaborating with Dr. Ami Mamolo, Assistant Professor, Faculty of Education and part-time Teaching Faculty member Laura Morrison to explore the use of 'makerspace' projects in a local elementary school to educate students on bullying and leadership.
Dr. Robin Kay, Professor, Faculty of Education: Laffier and Dr. Kay are currently working on a research project to explore the impacts of bullying on family members, parents and siblings.  
---
Media contact
Bryan Oliver
Communications and Marketing
Ontario Tech University
905.721.8668 ext. 6709
289.928.3653
bryan.oliver@uoit.ca