The future of Big Data health analytics in space
Dr. Carolyn McGregor's research impact reaches a new frontier
December 6, 2016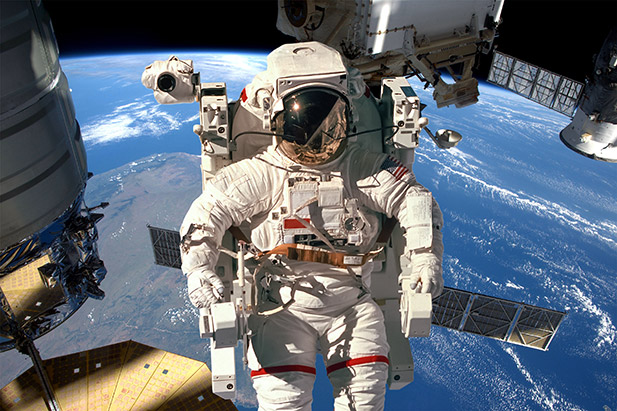 From iPhones to the Internet, our digital culture and the digital world are immersed in a sea of information. But how are we doing as a society when it comes to making sense of all of the collective data around us?
Dr. Carolyn McGregor, Canada Research Chair in Health Informatics, at the Ontario Tech University searches for answers to the enormous challenge of gaining valuable insight from Big Data. Dr. McGregor's pioneering research has developed advanced models of data interpretation through predictive analytics.
Her initial research project–Artemis–is a Big Data analytics platform capable of assessing multiple streams of physiological data from multiple patients to provide information for multiple health conditions. This research has been applied in neonatal intensive care units with partnering hospitals around the world.
Artemis cloud analytics will help physicians make sense of the constant stream of vital organ data collected from critically ill premature babies, making subtle changes in a patient's condition more recognizable. With physicians having the information they need to intervene more quickly, there is a great hope for reducing mortality rates in premature babies here in Canada and around the world.
Space: The next Artemis frontier
Dr. McGregor is advancing research that demonstrates how the International Space Station can apply the Artemis platform to monitor astronauts' and cosmonauts' vital signs while in space. Her research partners include the Russian Academy of Sciences and the Russian Federal Space Agency (Roscosmos).
In early December, she presented her latest research findings before an international audience at the 16th Conference on Space Biology and Medicine in Moscow, Russia. Her joint research with the Russian Institute for Biomedical Problems aims to re-engineer health analytics for astronauts and cosmonauts to run Artemis in real-time. Last year she collaborated with Russia's Luna 2015 experiment–an eight-day simulated lun­­­­­ar mission involving a female-only crew. The ultimate goal of the research is to see if Artemis can run on the International Space Station and be readied for use on other spacecraft in the future.
Related links
Selected recent UOIT news stories
---
Media contact
Bryan Oliver
Communications and Marketing
Ontario Tech University
905.721.8668 ext. 6709
bryan.oliver@ontariotechu.ca