How renewable energy can convert waste water into clean water and hydrogen for ecosafe farming
University researcher cultivating methods of clean 'energy harvesting' for international agricultural initiative
April 7, 2017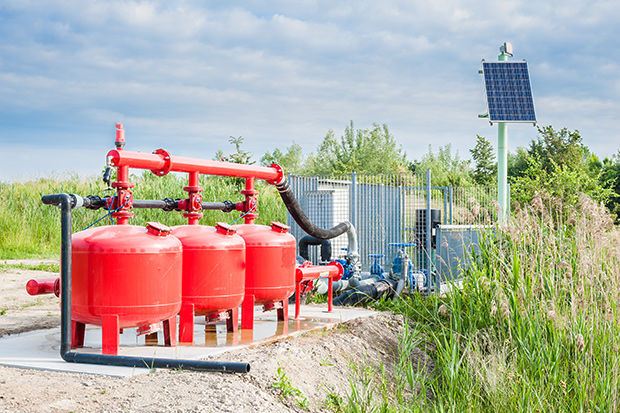 Water―specifically accessibility to freshwater resources―is widely proclaimed to be one the 21st century's greatest global challenges.
Around the planet, the agricultural sector consumes about 70 per cent of all accessible freshwater (industry consumes 23 per cent; municipal use consumes eight per cent). The Organization for Economic Co-operation and Development estimates that by 2050 nearly four billion of the world's nine billion people will live in areas seriously affected by water shortages, potentially triggering an international food crisis.
Climate change, the threat of pollution and a surging world population make the scarcity of water a major concern in the decades ahead. The lack of development of clean or renewable energy options also weighs heavily.
One solution lies in the concept of 'ecofarming': a high-efficiency irrigation method to manage water resources in agriculture in a better manner.
Capturing hydrogen and energy harvesting using solar energy
At the University of Ontario Institute of Technology, Ibrahim Dincer, PhD, is part of an international research team developing and testing a new agricultural irrigation system that uses sunlight (photocatalysis) to disinfect nutrient-rich urban wastewater, effectively turning it into clean water and hydrogen for farming purposes.
"The energy-free, solar-powered system we propose involves electrodialysis where photoanodes, oxidation and desalination processes remove pollutants from wastewater," explains Dr. Dincer, a researcher with the Faculty of Engineering and Applied Science who also oversees operation of the university's Clean Energy Research Laboratory. "The resultant 'treated' water can be reused to irrigate crops, while the hydrogen (gas) captured by the system can be reused as an on-site energy source to power greenhouses with hydroponic crops and irrigation systems for land crops."
The innovative ecofarming system and its potential to save substantial volumes of freshwater around the world has attracted new grant funding ($267,540, over three years) from the Natural Sciences and Engineering Research Council of Canada (NSERC).
"Beyond our system's energy efficiencies, we also address issues related to safe food production such as cross-contamination and genetic mutation," says Dr. Dincer. "Health risk assessments of solar wastewater systems will be conducted by monitoring emerging pollutants, microbial indicators in agri-food and any ecotoxic/genotoxic impacts in water, soil and crops."
Dr. Dincer's project is one of nearly two dozen NSERC-funded projects announced on the heels of Canada's Water Week.
Dr. Ibrahim Dincer's project partners
The University of Ontario Institute of Technology plays a critical role in the successful completion of this project, co-ordinated by Turkey's Istanbul University. Other industrial partners include:
Centro de Investigaciones Energéticas, Medioambientales y Tecnológicas - Solar Platform of Almería (Almería, Spain)
Brandenburg University of Technology (Senftenberg, Germany)
MIR Research and Development Inc. (Istanbul, Turkey)
---
Media contact
Bryan Oliver
Communications and Marketing
Ontario Tech University
905.721.8668 ext. 6709
bryan.oliver@uoit.ca