University's researcher shapes new auto insurance legislation
Dr. Pierre Côté's evidence-based research findings influence recommended changes
December 18, 2017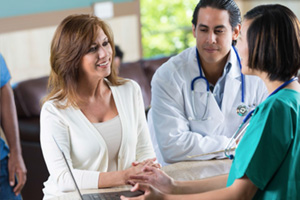 It's no secret that the Province of Ontario has a major public policy issue to solve when it comes to automobile insurance. Ontario's 10 million drivers pay the highest premiums in the country, often significantly more than in other provinces (for example, in 2013-2014, average premiums in Ontario were double those of Quebec).
Key factors influencing Ontario's spiralling costs include a high level of fraud, and a high frequency of claims, lawsuits and injuries. Some critics have called the existing system fundamentally broken.
Quick fact
Minor injuries account for between 70 and 80 per cent of auto insurance claims in Ontario. Catastrophic injuries account for about one per cent.
Dr. Pierre Côté commissioned to help find a solution
At the University of Ontario Institute of Technology (UOIT), Faculty of Health Sciences researcher Pierre Côté, DC, PhD, developed a new approach to common traffic injury management.
Dr. Côté and his team provided vital new research in a study commissioned in 2013 by the Financial Services Commission of Ontario (FSCO). The two-year study outlined new treatment plans for common collision injuries such as sprains, strains and whiplash. Dr. Côté's report for FSCO made recommendations to maximize recovery from these common injuries.
Marshall Report leads to creation of Ontario Fair Auto Insurance Plan
David Marshall, Ontario's advisor on auto insurance, received Dr. Côté's findings in December 2014 to use in his report of the auto insurance system. In April 2017, Marshall submitted his final report to Queen's Park, urging transformative changes to improve the care received by people hurt in collisions.
On December 5, 2017, the Province of Ontario unveiled the Fair Auto Insurance Plan, a blueprint to implement significant reforms to the auto insurance system. The development policies based on evidence-based treatment protocols would be a first in North America.
Selected highlights of the plan
Implementing standard treatment plans for common collision injuries such as sprains, strains and whiplash to help people receive the treatment they need after an accident, changing the emphasis from cash payouts to ensuring appropriate care.
Reducing diagnosis and treatment disputes between insurance companies and people injured in collisions by instituting independent examination centres to assess more serious auto collision injuries.
Cracking down on auto insurance fraud by launching the province's first Serious Fraud Office in Spring 2018.
Quote
"I am very encouraged by this announcement; it suggests that Ontarians who are injured in traffic collisions may get access to the most effective care to treat their injuries. Providing effective treatments will not only improve the health of individuals injured in traffic collisions, but may also help reduce the staggering costs associated with treating these injuries."
-Pierre Côté, DC, PhD, Canada Research Chair in Disability Prevention and Rehabilitation; Associate Professor, Faculty of Health Sciences; and Director, UOIT-Canadian Memorial Chiropractic College (CMCC) Centre for Disability Prevention and Rehabilitation
Related links
---
Media contact
Bryan Oliver
Communications and Marketing
Ontario Tech University
905.721.8668 ext. 6709
289.928.3653
bryan.oliver@uoit.ca