University-driven big data analytics research gains new Australian partners
The Artemis Project promotes revolutionary research aimed at saving lives
February 5, 2018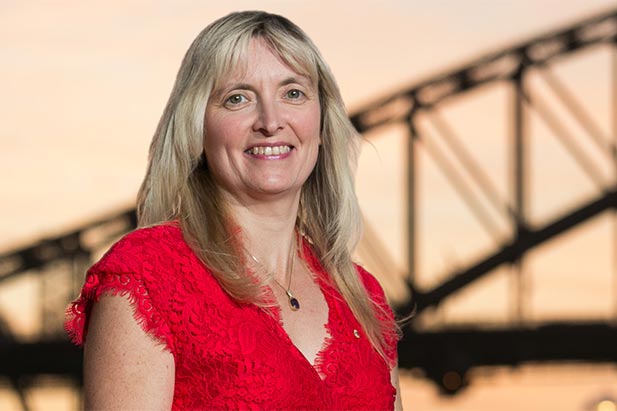 For the past decade, Carolyn McGregor, PhD, has emerged as one of the world's leading voices on the game-changing potential of health informatics. Through the support of the Canada Research Chair (CRC) program, the Ontario Tech University Professor has led pioneering research in real-time online 'big data' analytics and data mining. Dr. McGregor has developed revolutionary applications for critical-care medicine, mental health, astronaut health and military and civilian tactical training.
Since beginning in 2009 with the support of IBM and first tested at SickKids in Toronto, Ontario, the Artemis Project, Dr. McGregor's intensive-care neonatal health informatics research, has evolved into a global network of health-care experts and organizations.
Her many discoveries and international partnerships continue to draw the attention of journalists around the planet. The Faculty of Business and Information Technology Professor has received numerous awards and accolades for her research, including the Order of Australia (AM), her home country's highest civilian honour, in 2014.
In December, Artemis welcomed its first two collaborative partners in Australia: the Western Australia Department of Health and the Pawsey Supercomputing Centre in Perth. Australia's Seven News documented Artemis developments for television news.
Artemis coverage by Australian journalist Jessica Page (February 5, 2018):
Artemis technology supports the acquisition and storage of patients' data streams and clinical information. And perhaps the biggest advantage for hospitals: Artemis runs entirely on a cloud-based system. It doesn't require a local installation, which means it is just as effective and has the same impact in a remote community as in a major urban centre.
"Patient data, such as heart rate or blood-oxygen level, traditionally recorded in a hospital on paper at regular intervals by humans, represents a fraction of what real-time monitors can read," explains Dr. McGregor. "What is not recorded otherwise simply disappears, risking an infant's health and well-being. Real-time analytics offer the capacity to predict infections such as Late-Onset Neonatal Sepsis (LONS). Without these predictions, one in five low birth-weight babies can die."
Did you know?
In Ontario, a demonstration of Artemis at Southlake Regional Health Centre in Newmarket is part of Dr. McGregor's research connection to Ontario's Health Ecosphere Innovation Pipeline Project (announced on July 2016 by the Federal Economic Development Agency for Southern Ontario (FedDev Ontario)). Preliminary results are anticipated in the near future. This Artemis demonstration was highlighted at the Health Ecosphere Showcase in Toronto on January 23.  
Related links
Selected university news stories