Learn about cool University of Ontario Institute of Technology research on March 27
March 8, 2018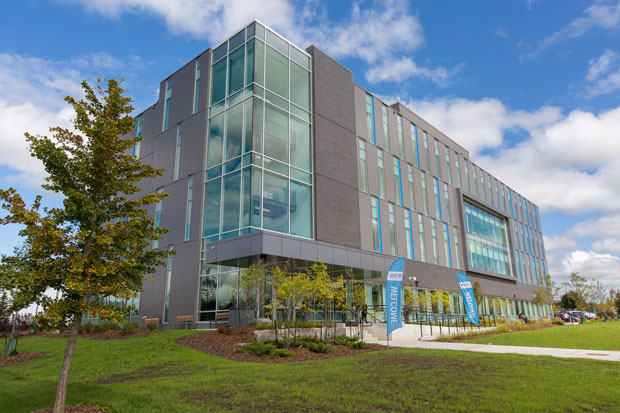 Here's your chance to get the scoop on some innovative research projects at the University of Ontario Institute of Technology.
Join the university community Tuesday, March 27 for the annual Research Excellence Award Speaker Series.
Recipients of the university's 2017 Research Excellence Award will share highlights of their work and its potential to positively impact society.
Admission is free, but seating may be limited (RSVP at research@uoit.ca).
Presentations
Using Computers to see the Nanoscopic

Hendrick de Haan, PhD, Assistant Professor, Faculty of Science
Transforming Problem Complexities into Enhancement Factors of Nature-inspired Algorithms

Shahryar Rahanmayan, PhD, Associate Professor, Faculty of Engineering and Applied Science
Invisible Disabilities: Understanding its Hidden Impact

Pierre Côté, PhD, Canada Research Chair in Disability Prevention and Rehabilitation, and Associate Professor, Faculty of Health Sciences
Lectures will be 20 minutes each. A reception will follow the presentations.
When
Tuesday, March 27
5 to 7 p.m.
Where
Software and Informatics Research Centre, Room 3110
University of Ontario Institute of Technology
2000 Simcoe Street North
Oshawa, Ontario
Parking
Use Founders Lot 2 (south side of Conlin Road, off Founders Drive).
Media contact
Bryan Oliver
Communications and Marketing
University of Ontario institute of Technology
905.721.8668 ext. 6709
289.928.3653 (cell)
bryan.oliver@uoit.ca