Cities, energy and the environment: Where do we go from here?
Leading experts to share new perspectives May 2 at university's 2018 Futures Forum
April 17, 2018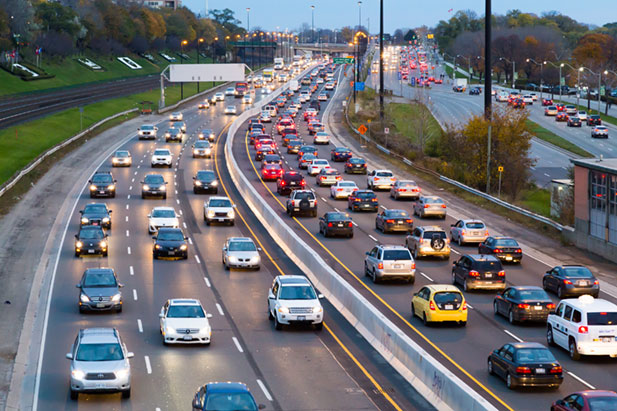 We have reached the urban age: growing cities faced with new challenges related to transportation, energy use, infrastructure and sustainability. As this happens, impacts of climate change start to take a toll on city life and future prospects.
Just as 19th-century communities featuring blacksmith shops and cathedrals gave way to today's cities of cars and malls, tomorrow's cities in Durham Region and the Greater Toronto Area will continue to grow rapidly. While this growth will offer many exciting opportunities, in-depth conversations about managing and preparing for this change need to happen today: the costs of inaction are high. But many questions remain:
Can energy really be 100 per cent renewable?
As cities grow even larger, how do we manage energy consumption and improve urban mobility while promoting equal access to services?
Do we need to reconfigure local governance to ensure proposed sustainable energy solutions meet regulations?
On Wednesday, May 2, the University of Ontario Institute of Technology will assemble influential thought-leaders, researchers and industry experts for the Futures Forum on Energy and the Environment. The symposium will address the urgent need for effective community planning to avert further ecological damage; the promotion of energy conservation; and how advances in smart technologies can help cities adapt to change.
In-depth 2018 Futures Forum themes:
Environmental justice and energy equality. 
Energy technology solutions, options and impacts. 
Building and powering sustainable cities.
Keynote speaker
Gina McCarthy, former Administrator of the U.S. Environmental Protection Agency (Barack Obama Administration), Director of the U.S. Center for Health and the Global Environment, and Professor with the T.H. Chan School of Public Health at Harvard University in Cambridge, Massachusetts. For more information about Gina McCarthy, please visit the APB Speakers website.
Guest speaker
Kirsty Gogan, Co-Founder and Executive Director, Energy for Humanity (based in the United Kingdom and Switzerland).
Join the discussion to explore the available choices on smart grids, greenspace, urban agriculture, energy supply and use, disaster preparedness, and more.
When
Wednesday, May 2, starting at 9 a.m. (see the agenda for specific forum and presentation times)
Where
University of Ontario Institute of Technology
61 Charles Street Building (just east of the Tribute Communities Centre)
Oshawa, Ontario 
Link to Futures Forum agenda.
Reporters: please RSVP in advance.
About the Futures Forum
By bringing together professors, students and the leaders of private, public and not-for-profit organizations, the annual Futures Forum explores approaches for the University of Ontario Institute of Technology's work on public-policy issues related to the university's academic, research and innovation activities.
Media contact
Bryan Oliver
University of Ontario Institute of Technology
905.721.8668 ext. 6709
289.928.3653 (cell)
bryan.oliver@uoit.ca
---
About Ontario Tech University
Ontario Tech University advances the discovery and application of knowledge through a technology-enriched learning environment and the delivery of innovative market-driven programs responsive to the needs of students and industry. With more than 10,000 undergraduate and graduate students enrolled in more than 90 programs, the university promotes social engagement, fosters critical thinking and integrates outcomes-based learning experiences inside and outside the classroom. The university's commitment to accelerating economic growth and social innovation is realized through faculty research collaborations with leading organizations such as Ontario Power Generation, IBM, The Hospital for Sick Children (SickKids) and the Durham Regional Police Service. To find out more, visit ontariotechu.ca.