Political Science researcher offers perspective on the gender pay gap
April 11, 2018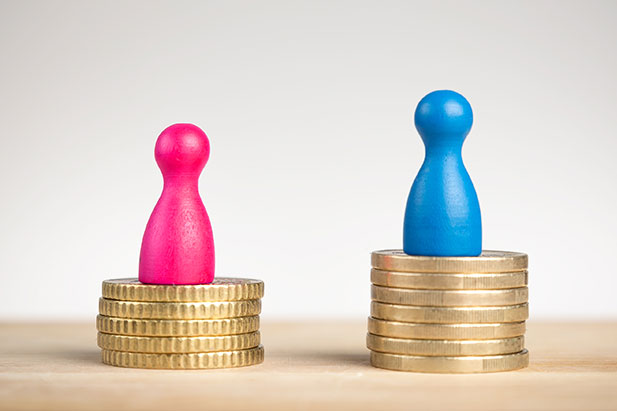 Canadian women must work longer to earn the same money as their male counterparts.
According to the Ontario Equal Pay Coalition and the Canadian Centre for Policy Alternatives, women earn nearly 30 per cent less than men. Put another way, women must work 15.5 months to make what a man does in one year.
On March 6, the Ontario government proposed a pay transparency bill that would require employers to track and report gaps based on gender among other diversity categories. The government says it expects to spend nearly $50 million on the initiative in the next three years.
In conjunction with April 10 being designated Equal Pay Day in Canada, Alyson King, PhD, Assistant Professor in the University of Ontario Institute of Technology's Faculty of Social Science and Humanities, shares her thoughts on the importance of closing the gender pay gap and what it will take to achieve this goal:
"Real change in dealing with the gender pay gap will only happen with intentional efforts to raise women's salaries to be equal to men's. This means that some men may feel they lose out because their female colleagues will appear to be getting raises, while their pay remains static. It means that when women are hired, employers must ensure that those new hires receive the same salaries and benefits as their male counterparts—even if women don't negotiate for them. It means transparency in salaries within all organizations. It means paying attention to the different life circumstances that women, especially Indigenous and racialized women, tend to face compared to men. Women lose ground when they have children; taking a full year's parental leave (for the few who qualify for it) means women are removed from the competition for advancement, for instance—but raising well-loved and cared-for children is essential for creating an equitable and caring society overall. Similarly, women are usually the primary caregivers for aging parents. Closing the pay gap is a complex issue, but it is one that is necessary if we, as a society, value women's rights and their labour—no matter what job they do."
To schedule a media interview with Dr. King, contact communications@uoit.ca