Researchers ask: Is the world locked in an 'era of hatred'?
University hosting international hate studies conference at the end of May
May 15, 2018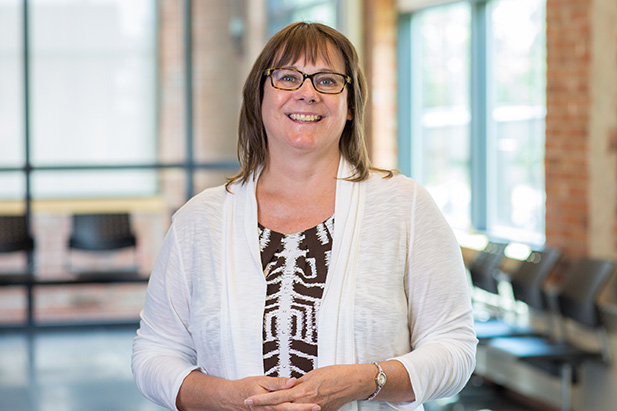 We see it in national and international news coverage almost every day: incidents of hate crime, violence, extremism, online rants and political discourses of hate.
Many scholars, media pundits and politicians believe we are in a new era of hatred, where various cultures and groups around the globe face persecution, and in some cases, genocide. In Europe, the political ascendancy of nationalist parties has emboldened and energized white supremacist ideologies, identities, movements and practices. Elsewhere, in the weeks following both the Brexit vote in the United Kingdom and the election of Donald Trump in the United States, hate crimes surged to levels not seen since the aftermath of 9/11.
Experts say these collective activities represent more than just political rhetoric: these resurgent white supremacist actions are real and violent.
Every two years, members of the International Network for Hate Studies (INHS) gather to discuss the latest research and findings. For the first time, the INHS biennial conference is coming to North America.
The University of Ontario Institute of Technology will host the 2018 INHS Conference from Tuesday, May 29 to Thursday, May 31, More than 120 researchers from Europe, Asia, North America, Central America and South Africa will attend. More than 90 new research papers will be presented at the conference, the bulk focusing on issues connected to right-wing extremism.
The conference coincides with the launch of the university's new Centre on Hate, Bias and Extremism, a research consortium of academics and community partners led by Barbara Perry, PhD, Professor, Faculty of Social Science and Humanities.
Keynote speakers:
Wednesday, May 30 at 10 a.m.
Justice Harry LaForme: Resetting the Indigenous Canadian relationship: Thoughts towards reconciliation. Justice LaForme is the first Indigenous person in Canadian history appointed to sit on any appellate court.
Thursday, May 31 at 9 a.m.
Maurice Tomlinson: One Love to Hate: Some recent hate crime experiences of LGBT people in the Caribbean
What:
International Network for Hate Studies biennial conference
When (keynotes):
Wednesday, May 30 and Thursday, May 31
Where:
University of Ontario Institute of Technology
Regent Theatre
50 King Street East
Oshawa, Ontario
Media contact:
Bryan Oliver
Communications and Marketing
University of Ontario Institute of Technology
905.721.8668 ext. 6709
289.928.3653 (cell)
bryan.oliver@uoit.ca