Researcher using high-energy lasers to advance silicon-based microelectronics
Dr. Amirkianoosh Kiani's findings will have implications for advanced nanomaterials fabrication
July 13, 2018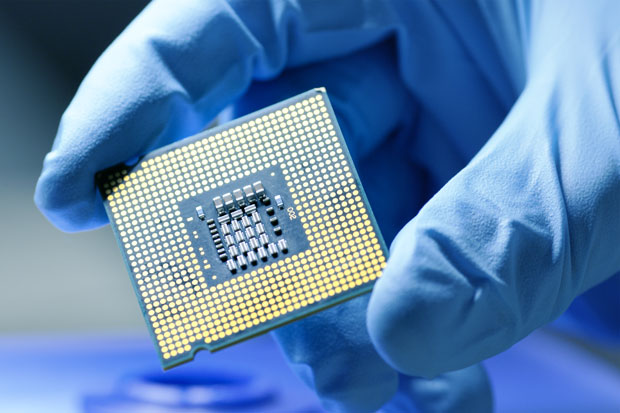 Silicon, found in sands and a variety of minerals and compounds, is the second most abundant element in the Earth's crust (next to oxygen). Silicon also has an abundance of applications: it is widely used in construction, ceramics and synthetic polymers. And because of its properties as a semiconductor, from macroscale to nanoscale, silicon is also a vital component of most electronic circuits.
How small is nanoscale? Nanoparticles are so small, they are hard for the average person to imagine. A nanometer is one-billionth of a metre. As an example, a single sheet of paper is about 100,000 nanometres thick. And it's at the tiny nanoscale that University of Ontario Institute of Technology researcher Amirkianoosh Kiani, PhD, is making a big impression. Dr. Kiani looks for new uses of silicon for microelectronics and biosensing devices.
"Science fiction has motivated us to question if we could implant artificial organs into the body and control them with the brain," says Dr. Kiani, Assistant Professor (Manufacturing Engineering), Faculty of Engineering and Applied Science. "Thanks to biomedical and biomaterials engineering, the interface between electronic devices and the human body is being developed and improved every day. Nanomaterials play an important role in biomedical devices translating biological responses into electrical signals. Silicon is becoming a more feasible and available option for use in these applications due to its semiconductor properties and availability."
Dr. Kiani's team has developed an efficient and cost-effective method to fabricate silicon-based nanoscale materials using high-energy laser beams.
"Our method demonstrates an economic, simple, and yet effective way to process silicon, to achieve nanoscale structures that are difficult to synthesize by any other means. The discovery of a new mode of nanomaterials synthesis and a new form of nanomaterials will expand the scope of laser materials processing."
Dr. Kiani's partnership with Ottawa, Ontario-based Kennedy Labs Inc. aims to create a new generation of non-toxic silicon-based particles for new generation optical density (OD) sensors, super capacitors and microelectronics devices. Early results are promising and some production samples are available at Digi-Key, a major distributor of electronic components based in Minnesota.
The research is supported by funding from Ontario Centres of Excellence and the Natural Sciences and Engineering Research Council of Canada.
---
Media contact
Bryan Oliver
Communications and Marketing
Ontario Tech University
905.721.8668 ext. 6709
289.928.3653
bryan.oliver@uoit.ca