University's IT Services earns national recognition for innovation
Department experts help implement Dr. Carolyn McGregor's Artemis Cloud platform
July 13, 2018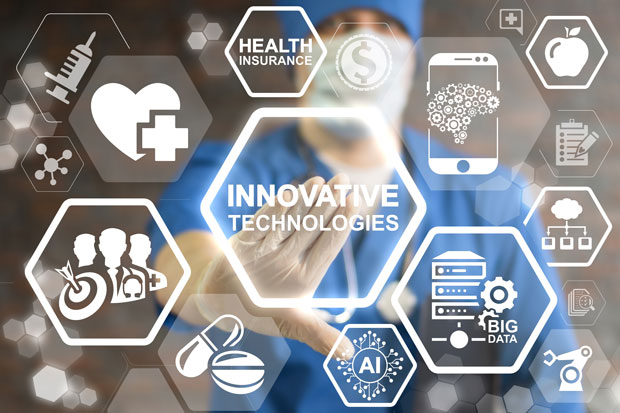 Information Technology (IT) Services plays an integral role in supporting the University of Ontario Institute of Technology's longstanding commitment to excellence in technology-enriched learning.
Beyond its capacity to accommodate the daily high-tech needs of students, faculty and staff, IT Services' expertise now serves an important new role to support IT for research. The department's first research-related project was so successful and innovative, it earned national kudos from the Canadian University Council of Chief Information Officers (CUCCIO), Canada's community of IT leaders in higher education.
Last year, IT Services engaged in implementing a platform for Artemis Cloud, the next phase of a highly successful, award-winning health informatics research project led by Carolyn McGregor, PhD, Professor, Faculty of Business and Information Technology.
About the Artemis Project
Artemis captures streaming data from multiple Neonatal Intensive Care Unit (NICUs) monitors in multiple hospitals in real time—data such as electrocardiograms, heart rate, respiratory rate and oxygen saturation.
Artemis enables NICU patient monitoring and helps physicians analyze predictive diagnostic algorithms to identify the onset of medical conditions that may be life-threatening. Artemis demonstrates the potential for using this vital medical information for timely intervention and treatment.
IT Services helps enable Artemis Cloud
Initial 'Big Data' Artemis health informatics techniques were deployed in on-site hospital settings. Artemis Cloud extends this technology to an 'off-site' cloud model, which can stream high volumes of 24/7 patient data from remote hospital or health-care locations. That's where IT Services came in.
More than a dozen members of the IT Services team helped establish the Artemis Cloud support model and provided ongoing support in production. The work was led by Ian Doyle, IT Research Solutions Leader; Aaron Gates, Senior IT Administrator; and Brett Anderson, Software Delivery Technologist. 
The team dealt with challenges in network connectivity in aging hospital infrastructure. They had to troubleshoot to overcome conflicts between data-capturing technologies to ensure compatibility with other health-care monitoring technology. They created a multi-tiered consent model to meet and exceed all security and privacy issues to protect patient identity. They also ensured the system was able to perform reliably in the face of sheer data volume (equivalent to 47,000 tweets per second).
IT Services exceeded its original objective of streaming data from 50 beds in one hospital. Artemis Cloud enabled streaming from 68 beds in two hospitals, integrating two entirely different at-source data capture architectures. By delivering a large volume of anonymized data to a high-performance computing environment, this project has advanced the effectiveness of the research into predictive algorithms, all with the end goal of saving infants' lives.
Artemis Cloud partners
Artemis Cloud is currently deployed at McMaster Children's Hospital in Hamilton, Ontario and Southlake Regional Health Centre in Newmarket, Ontario. It is supported by network infrastructure at the Centre for Advanced Computing at Queen's University in Kingston, Ontario.
This project is part of the Health Ecosphere Innovation Pipeline multi-partner collaboration funded by the Federal Economic Development Agency for Southern Ontario (FedDev Ontario). Other partners include IBM, ORION, Hamilton Health Sciences, True Process and GE Carescape.
Artemis Cloud in the future
Artemis Cloud is one project in a long-term program that will support a variety of medical studies with a large and growing base of data. Health-care institutions from around the world work with Dr. McGregor to examine possible deployment. Exploration of further Artemis Cloud applications are underway with the Canadian Space Agency and Canadian law enforcement agencies.
Related link
Carolyn McGregor says her recent ORION Leadership Award in Higher Education is testament to the dedication of IT Services in ensuring the success of research at the University of Ontario Institute of Technology.
Quotes
"Information Technology Services played a vital role in demonstrating how Artemis can be available as a Health-Analytics-as-a-Service in the cloud to health-care facilities worldwide. The depth of expertise in establishing and supporting operational systems has been key to ensuring that these Artemis Cloud deployments are reliable and stable. We have shown the benefits of this new form of using Big Data for artificial intelligence at the bedside.
-Carolyn McGregor, PhD, AM, Research Excellence Chair in Health Informatics, Faculty of Business and Information Technology
"I am proud of what our team has accomplished by stepping up to a role IT Services had not previously taken on. They overcame issues such as technical incompatibility, testing alternative technologies and non-traditional procurement. The team demonstrated that IT support for research has value far beyond just technical skill: we can fulfil roles and processes that free up our researchers and thought leaders to do what they do best."
-Paul Bignell, Executive Director, Information Technology Services