Management Development Centre: Professional development for the modern workplace
University of Ontario Institute of Technology unveils two new management certificate programs
September 27, 2018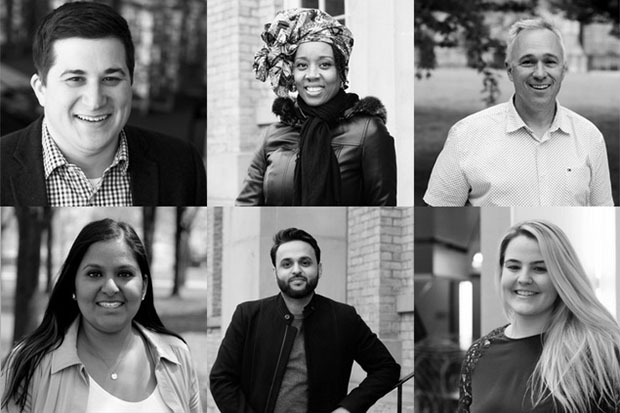 In today's rapidly evolving workplace, employees with adaptability and 'soft skills' are invaluable to employers and companies. Professionals seeking to advance their careers must always seek ways to refresh their leadership, management and communication skills.
The Management Development Centre (MDC) at the University of Ontario Institute of Technology is here to help.
Join the list of hundreds of professionals who have upgraded their skills at MDC and are making a difference today in their workplace. MDC course facilitators are leading experts with backgrounds in industry, research and academia.
This fall, the MDC proudly offers two new courses in addition to its most popular certificate programs.
New MDC programs for 2018-2019
Evaluating User Experience (UX)
Understanding how end users interact, behave and experience a product is of vital importance to developers. This knowledge can help identify and resolve any potential problem areas before a product's release. Aimed at small-to-medium-sized companies wanting to introduce data-driven decision making into their development process, this program focuses on concepts and techniques that require minimal prior skill.
Date: Friday, December 7 (one day)
Visionary Leadership (hybrid: online and in-class)
These are exciting but challenging times for our globalized world, but it is filled with volatility, uncertainty, complexity and ambiguity (VUCA). Organizations require strong leaders with vision, understanding, clarity and agility to address VUCA directly. This hybrid university certificate program comprises five online modules and one in-class session.
Coming Winter 2019 (dates TBA)
Also register now for these programs:
Looking for a customized program?
We can help! MDC's customized programs can be tailored to the meet unique needs and culture of private or public organizations.
Take the next step and learn more today at mdc.uoit.ca.
Read about participants' experiences at on the Continuous Learning website.
Inquiries? Contact mdc@uoit.ca.
MDC social media channels
Management Development Centre testimonials
"I enrolled in the Professional Management Certificate program to enhance my leadership and management skills. The University of Ontario Institute of Technology offered the program in an academic setting close to home in Durham Region with a flexible alternate-week schedule. I went on to take the Professional Communications Certificate program. Both programs offered great instructors, taught me a lot about leadership, management and communication and provided me with practical strategies for applying these learnings at work and in my personal life."
– Paul, Manager, Cognitive Computing and Innovation Services
"I chose two courses from the Professional Management Certificate program: Fundamentals of Leadership and Change Management. I highly recommend these for any professional who is interested in pursuing a leadership path or is new to the field. I enjoyed the small class sizes, collaborating with my classmates and interactive class discussions. You definitely emerge full of information and knowledge you can apply right away."
– Sadiya, Senior Information Services Technician - Youth Services
"MDC's Professional Management Certificate program was the perfect opportunity for me to learn and refine the soft skills I wanted to add to my repertoire. Each course provided a new lens to view my role and key takeaways on how I could further develop as a leader within my organization. Each instructor brought unique knowledge and experience that was conveyed in an engaging manner, and easily resonated with the class."
– Dan, GIS Specialist
"MDC's Social Media Marketing Certificate helped me develop a comprehensive social media plan and policy for our department. The results from our campaign have been outstanding!"
– Brianna, Academic Advisor