Privacy issues cause early hiccups for Canada's fledgling cannabis industry
University researcher Gary Genosko says problems could open door to illegal market for cannabis
November 22, 2018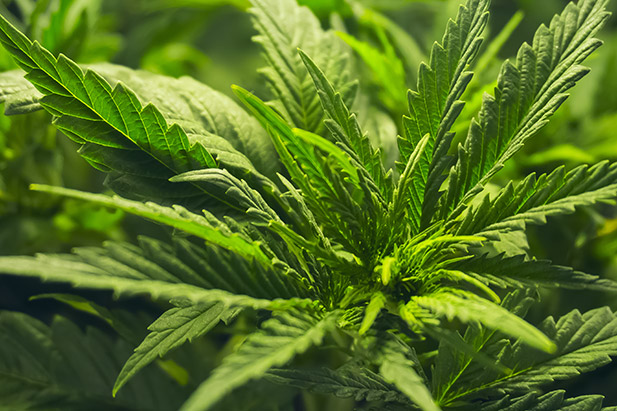 In the lead-up to Canada's highly publicized legalization of recreational cannabis in October, there were lingering doubts that the industry would be immediately ready to meet demand with supply. There were also uncertainties about the industry's ability to answer all of the questions consumers would have, particularly about making online purchases.
"In the age of predictive analytics, it's not particularly 'smart' to have so many issues with supply-chain problems," says University of Ontario Institute of Technology researcher Gary Genosko, PhD, Professor of Communication and Digital Media Studies with the Faculty of Social Science and Humanities. "Also, given the lingering stigma many still attach to cannabis use, people want to know their information will be protected. What if that data is potentially shared for other purposes? Will buyers with online transaction records face restrictions in crossing the border into the United States?"
Only days after legalization took hold on October 17, Prince Edward Island's government received complaints about in-store identification scanners (intended to prevent underage purchases). Heeding the concerns buyers had about potential privacy or data breaches, stores removed the scanners immediately.
A major hiccup in Canada Post's delivery tracking tool led to the exposure of the personal information of some 4,500 customers who had received purchases from the Ontario Cannabis Store. This data breach was reported by a member of the public using the tool.  
"Questions persist about transaction data, especially for those using credit cards," says Dr. Genosko, "Most Canadian banks have privacy policies that note purchase information flows through foreign countries, including the United States. Access to credit card histories and how cannabis purchases are recorded are turning out to be serious matters when it comes to crossing the Canada-U.S. border."
The Office of the Privacy Commissioner of Canada says it is working on this problem.
BMO, one of the two big Canadian cannabis-friendly banks (reference: thegrowop.com, October 25, 2018), tells its card holders that it may share personal information with affiliate companies outside of Canada, specifically the United States, and that banks are subject to requests for disclosure by government and law enforcement.
"Pot-friendliness doesn't necessarily translate into prudent data protections," says Dr. Genosko. "If data jitters persist alongside supply problems, there will be a return to the anonymity of the illegal market."  
---
Media contact
Bryan Oliver
Communications and Marketing
Ontario Tech University
905.721.8668 ext. 6709
289,928.3653
bryan.oliver@uoit.ca