University mourns death of student
November 15, 2018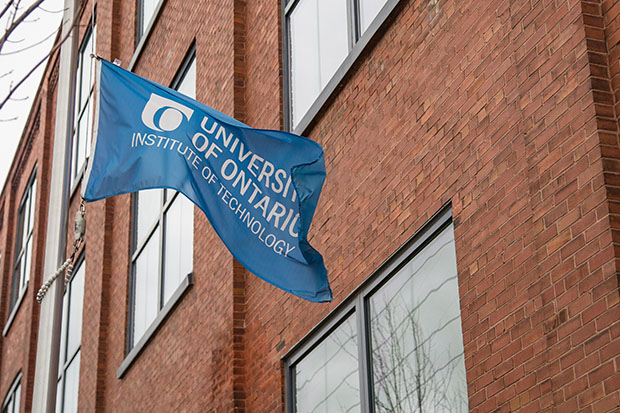 The University of Ontario Institute of Technology mourns the death of Rhyss Glenfield, a first-year student in the Faculty of Business and Information Technology. 
Yesterday, tragedy struck one of our own family. Rhyss was crossing the Simcoe Street and Conlin Road intersection when he was struck by a vehicle. We understand that other students and staff rushed to his aid, doing all that they could. The tragic death of a young student hits our community very hard and we are all shocked and deeply saddened. It is at these times when our campus community rallies together to support Rhyss' family and friends, as well as each other. We must also support the members of our community who were intimately involved and are dealing with emotional trauma. Reach out for help. We are here for you. There is nothing more important than your mental and physical health.
In the meantime, I would like to invite all community members to a vigil in Rhyss' honour this evening (Thursday) at the Simcoe Street and Conlin Road intersection at 5:15 p.m.
We will lower our flags to half-mast in Rhyss' memory.
Please remember we are here to help, and there are a number of counselling services and other supports available to assist you. If you need assistance, I encourage you to reach out to one of the services listed below.
Students:
Student Mental Health Services: 905.721.3392 or studentlifeline@uoit.ca
Good2Talk Helpline (24/7): 1.866.925.5454
Students in need of assistance can also drop by the Student Life Office located at the Student Life Building, Room 45 at any time.
Faculty and staff:
An on-site counsellor from Morneau Shepell will be available beginning now until 7 p.m. today for drop-in appointments at the Student Life Office located the Student Life Building, Room 45.
Employee and Family Assistance Program: 1.844.880.9142 or 1.877.338.0275 (TTY service). 
Sincerely,
Steven
Dr. Steven Murphy
President and Vice-Chancellor
Last night, the university came together to honour Rhyss Glenfield. Thank you to the students, faculty, and staff who demonstrated that our community is one that cares and is stronger for coming together.