ACE wheels-up for influential automotive event in Detroit
University joins growing list of acclaimed institutions at AutoMobili-D
January 14, 2019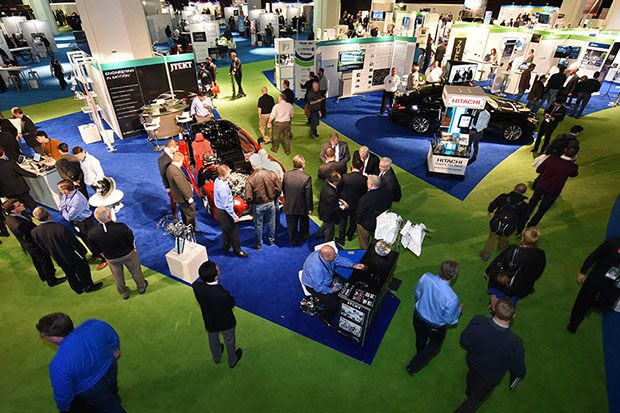 Alongside universities and research organizations, such as MIT, Carnegie Mellon, Clemson University and the University of Michigan, the University of Ontario Institute of Technology will showcase its groundbreaking innovations and automotive research and development capacity in Detroit, Michigan.
Aurora, Ontario-based Magna International (Magna), invited ACE and the university's Office of Research Services to attend AutoMobili-D Monday, January 14 through Thursday, January 17 during the media and industry days of the 2019 North American International Auto Show (NAIAS). Magna is a major sponsor of AutoMobili-D.
As a showcase of the new mobility ecosystem, AutoMobili-D is a companion event to NAIAS. The event features more than 200 brands, including automakers, suppliers, startups, universities and government organizations.
"Over these four days, ACE will be in a unique position to let AutoMobili-D attendees know about its Climatic Wind Tunnel, its connection to Ontario's Autonomous Vehicles Innovation Network program and its research partnership with leading industry partners like QA Consultants," says Justin Gammage, PhD, Industry Liaison Specialist, University of Ontario Institute of Technology. "We will also share the word about innovative additions to ACE, such as the installation of a Moving Ground Plane ('rolling road'): a state-of-the-art tool for testing and enhancing aerodynamics. This technology will help researchers and industry create cleaner, safer and more reliable vehicles."
More than 40,000 industry executives and professionals will attend AutoMobili-D.
"No other event in North America provides an international platform for this vast array of companies, organizations and thought leaders under one roof," says Gammage. "In Detroit, ACE and the university will truly be at the forefront of the automotive world's most innovative technology, such as electric and autonomous vehicles."
ACE links