Be aware of your online signature, says Canada Research Chair Khalid Elgazzar
January 28 designated Data Privacy Awareness Day
January 25, 2019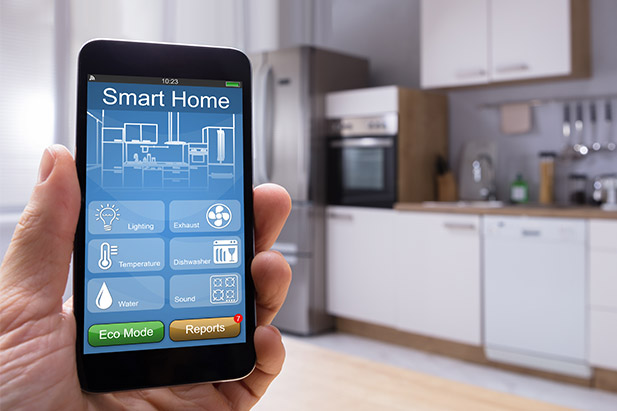 In the current open-access and information-driven age, protecting your privacy has become more challenging than ever. From debit transactions to personal devices to Internet usage, our information is everywhere, tucked away in servers and databases. In spite of the extensive precautions many organizations take to protect your personal information, it is virtually impossible to ensure all of your data is 100 per cent hidden and safe, 24/7.
At the same time, consumers have a responsibility to be smart about the digital trails they may be unknowingly leaving behind, says University of Ontario Institute of Technology researcher Dr. Khalid Elgazzar, Canada Research Chair in the Internet of Things (IoT).
"We all get very busy with our day-to-day activities and often forget that there is a personal onus to be aware of the information we are constantly generating and consuming, particularly as technology becomes more and more wireless," says Dr. Elgazzar, Assistant Professor, Faculty of Engineering and Applied Science, whose research expertise includes exploring the next frontier of smart devices: the massive network of interconnected 'things' that brings greater convenience to our daily lives. "We can take a lot of simple steps to minimize our cyber-vulnerabilities. Users need to be aware that cyberattacks like hacking and phishing are prevalent and becoming more sophisticated all the time. Unfortunately there are people and software lurking out there, searching for careless mistakes by consumers."
To underscore just how important safeguarding your privacy is, the National Cyber Security Alliance designates January 28 each year as Data Privacy Day in Canada and the United States.
"Data protection, like many household tasks, should really be a daily consideration," says Dr. Elgazzar. "It might seem inconvenient to always be thinking about data privacy. Awareness and discipline with online activity are critical first steps."
Tips to help you keep your data private and safe:
Email
Never send (or confirm) your payment information over email.
Never click a link that claims a promotion, gift or an update request.
Keep your business email safe from any online registrations/subscriptions. Always use your personal (non-work) email when required.
Internet use
Provide your credentials and identification only to trusted websites.
Clean up your cache, cookies and browsing histories more frequently.
Change your Wi-Fi password at home every week.
Avoid any online promotions requiring access to your private data.
Be very conservative when you share online (sharing is caring, but never online and especially when it involves your private data).
Log out from your account before your next online Google searches so your interest profile cannot be established through frequent keywords.
Mobile devices
Remember that smart devices at home or in the workplace actually have 'eyes on you​'.
Never agree to provide your location if you have a chance to deny access.
Frequently ​audit permissions you have granted to different mobile applications on your phone.
Financial transactions
Refrain from accessing your bank account when on a public Wi-Fi network.
Never perform payment transactions on public Wi-Fi connections.
At home
Keep your identity information safe: never reveal it over the phone to unknown callers.
Journalists interested in speaking with Dr. Khalid Elgazzar should contact:
Bryan Oliver
Communications and Marketing
University of Ontario institute of Technology
905.721.8668 ext. 6709
289.928.3653 (mobile)
bryan.oliver@uoit.ca