Large health-care system gaps exist for Ontarians with developmental disabilities, says Health Sciences researcher
University's Dr. Robert Balogh co-authors new report on health needs and outcomes
February 27, 2019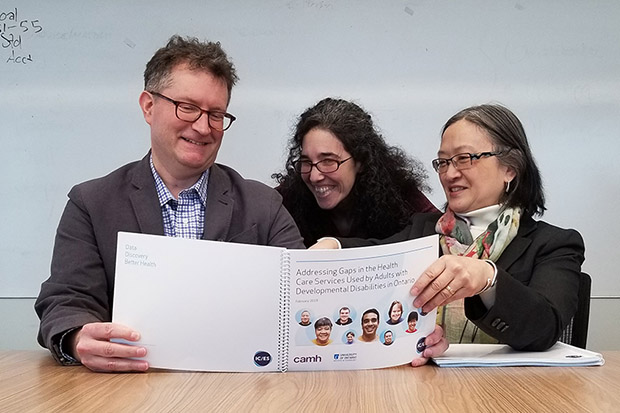 Ontarians with developmental disabilities are significantly more likely to die young or face extended stretches of time in hospital than Ontarians without these disabilities. The findings come in a new study involving University of Ontario Institute of Technology researcher Dr. Robert Balogh, in partnership with ICES (formerly the Institute for Clinical Evaluative Sciences), and the Centre for Addiction and Mental Health (CAMH).
"Our six-year study uncovers a number of difficult facts related to poor health outcomes for people with developmentally disabilities, including those with Down Syndrome and autism," says. Dr. Balogh, Associate Professor with the university's Faculty of Health Sciences. "Earlier mortality and higher rates of hospital readmissions within a month after discharge underscore how the needs of these patients are not being met in the existing system."
The researchers looked at health records over a six-year period for nearly 65,000 Ontarians with developmental disabilities between the ages of 19 and 65.
Key findings for adults with developmental disabilities:
Nearly twice as likely to have at least one return visit to an emergency department within 30 days of an earlier visit or hospitalization.
More than three times as likely to be readmitted to hospital within 30 days of initial discharge.
5 times more likely to remain in hospital for at least one day despite being well enough for discharge.
5 times more likely to spend at least one day in long-term care.
Nearly four times more likely to die prior to age 75.
"These numbers reinforce other research demonstrating these adults are a complex and highly vulnerable population that requires multifaceted solutions to address a range of health-care outcomes," says Dr. Balogh. "We need a plan that includes people with disabilities at its centre and considers their needs inside and outside of health care."