QA Consultants and ACE putting new automotive software to the ultimate tests
North America's largest independent software testing company partners with university's Automotive Centre of Excellence
March 13, 2019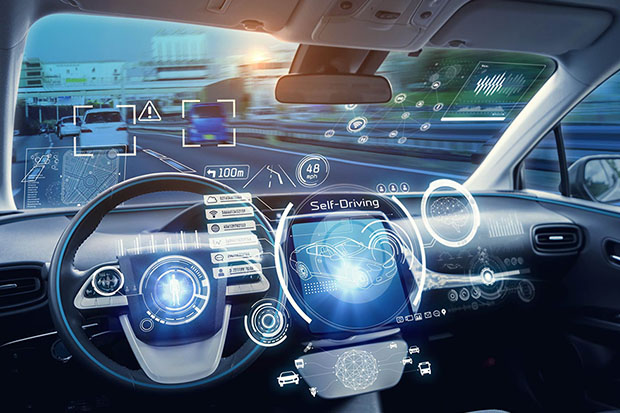 Prospective car buyers do a lot of research before making a commitment. They evaluate a huge range of factors like engine specifications, safety features, mileage ratings and cabin experience. At the same time, auto manufacturers also conduct extensive research before a new car arrives on the market.
One of the biggest testing considerations today is the new technology and software cars are filled with to optimize the cabin experience for drivers and passengers. There is now an estimated 100 to 150 million lines of computer code in the hundreds of electronic control units (ECU) installed in the average vehicle. And now, the newest Advanced Driver Assistance Systems (ADAS) allow a car to drive autonomously or semi-autonomously, operate active aerodynamics, or adjust braking based on road conditions. ADAS systems also dramatically increase public safety with pedestrian detection and left-turn assistance: systems that could save thousands of lives annually in Canada and around the world.
In many ways, vehicles are now effectively software systems on wheels. All of this technology needs to be tested for software quality assurance (QA) to confirm everything functions on the road as it was designed.
Demand for QA testing of vehicle software is rapidly increasing
Companies like award-winning software testing and quality assurance provider QA Consultants (QAC) of Toronto, Ontario are turning to ACE , the internationally renowned research and development (R&D) centre at the University of Ontario Institute of Technology, to marry their software testing leadership with ACE's world-leading integrated testing capabilities for both physical and digital systems in vehicles.
The new QAC-ACE partnership creates the most comprehensive independent vehicle software and physical testing capability in the world for public stakeholders, insurance, regulators, compliance organizations, transportation authorities and entrepreneurs. The partnership places ACE, the university and QAC at the forefront of global leadership in delivering bug-free and highly reliable physical and digital systems in connected and autonomous vehicles.
Related link
ACE links
---
Media contact
Bryan Oliver
Communications and Marketing
Ontario Tech University
905.721.8668 ext. 6709
289.928.3653
bryan.oliver@uoit.ca