How do we ensure smart tech improves the human condition?
Leading experts to offer new perspectives May 2 at the university's 2019 Futures Forum
April 18, 2019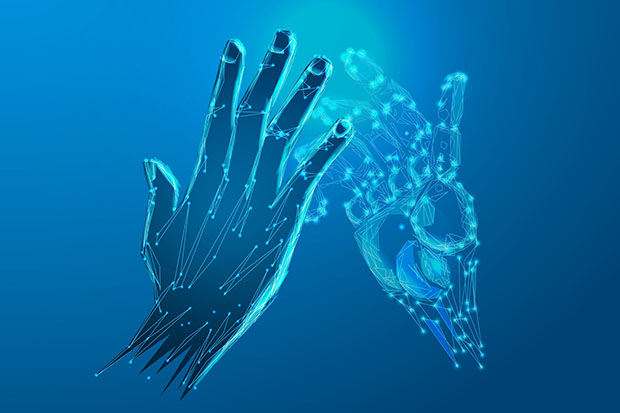 In every facet of our lives, humans perpetually interact with technology. While at work, during our personal time, to monitor our health and even to drive our vehicles, these interactions often lead to greater productivity and an enhanced quality of life. But our immersion in and fascination with technology can also distract, frustrate, and even harm us.

What does it mean to develop technology with a conscience? What are our obligations to using technology responsibly? How can we improve the designs of new technological innovations while carefully considering their societal impact? 

On Thursday, May 2, Ontario Tech University will explore the latest discoveries and issues at the intersection of humans and technology. The university's 2019 Futures Forum on 'The Future of Tech with a Conscience' will engage leading experts on three key themes:
Everyday human-machine interactions
Technology and privacy
Digital competencies in the new millennium
Keynote speaker
Bill Buxton, noted technology theorist, designer, and Principal Researcher at Microsoft has had a pioneering role in the development of a wide varieties of interactive technologies. Buxton has been awarded the Special Interest Group on Computer-Human Interaction (SIGCHI) Lifetime Achievement Award and several honorary degrees.
When
Thursday, May 2
9 a.m. to 4 p.m. (registration at 8:30 a.m.)
Where
Ontario Tech University
61 Charles Street Building (just east of the Tribute Communities Centre)
Oshawa, Ontario 
Reporters: please RSVP in advance.
About the Futures Forum
By bringing together professors, students and the leaders of private, public and not-for-profit organizations, the annual Futures Forum explores approaches for Ontario Tech University's work on public-policy issues related to academic, research and innovation activities.
Media contact
Bryan Oliver
Communications and Marketing
Ontario Tech University
905.721.8668 ext. 6709
289.928.3653 (mobile)
bryan.oliver@uoit.ca