Dr. Les Jacobs appointed Ontario Tech University's Vice-President, Research and Innovation
May 29, 2019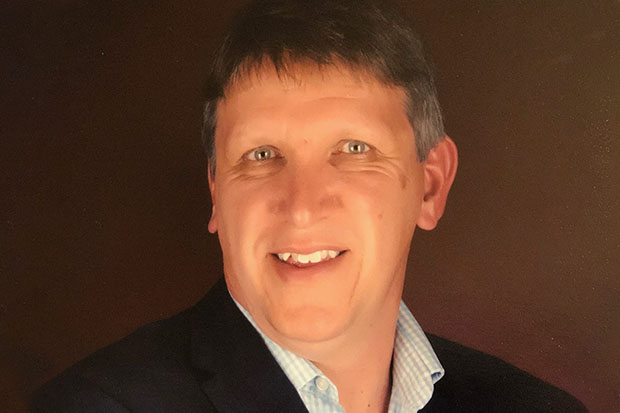 Ontario Tech University is pleased to announce the appointment of Dr. Les Jacobs as its Vice-President, Research and Innovation effective July 1, 2019.
Dr. Jacobs is a leading international expert in applications of data science to research questions involving equality of opportunity, human rights policy, and access to justice; health and human rights in the Asia-Pacific (especially China and Japan); and applied social research methods for large projects involving data science. He is currently the York Research Chair in Human Rights and Access to Justice (Tier 1), where he leads the Access to Justice Data Science Lab, as well as Professor and Director of the Institute for Social Research at York University.
Dr. Jacobs' administrative leadership includes serving as Chair of the Senate Academic Planning, Policy Research Committee at York University; the inaugural Director of the York Centre for Public Policy and Law; Executive Director and Senior Research Fellow of the Canadian Forum on Civil Justice; Academic Director of the Statistic Canada Research Data Centre; and Director of the Institute for Social Research.
He has served on numerous public sector research advisory boards and has undertaken public policy research and studies for many organizations including the Law Commission of Canada, Ontario Human Rights Commission, Community Legal Education Ontario, York Region Data Consortium, Ontario Literacy Coalition, Consumer Council of Canada, Windsor Police Service, Industry Canada, International Trade and Labour Program (HRSD Canada), Ottawa Police Service, Office of the Privacy Commissioner of Canada, and Elections Canada. In 2017, he served as Principal Consultant for Cabinet Office for the development of the race data collection framework for the Government of Ontario and the Broader Public Sector, which was embedded in the new law, The Anti-Racism Act, 2017. He led in 2018 the survey research for the Independent Street Checks Review in Ontario and the review of the Respectful Workplace Policy in the Ontario Public Service for Cabinet Office as well as the expert advisor for Legal Aid Ontario's five-year strategic planning.
Dr. Jacobs held full-time teaching positions at the University of British Columbia and Magdalen College, Oxford University. In 2017 he received the highest honour for a Canadian scholar―Fellow of the Royal Society of Canada, Academy of Social Science―for his internationally recognized contributions in data science to human rights, equality of opportunity, and access to justice.

Dr. Jacobs received his PhD in Politics from Oxford University in the United Kingdom. He also earned his Master of Political Science and Bachelor of Arts (Honours) in Political Science and Philosophy from Western University (London, Ontario).
"We are excited to have Dr. Les Jacobs join us as our Vice-President, Research and Innovation," said Dr. Steven Murphy, President and Vice-Chancellor, Ontario Tech University. "The search committee and I were impressed by Les' distinguished research background, particularly his focus on technology with a social conscience. His research expertise coupled with his proven leadership acumen will help energize our mission to address research and innovation challenges to facilitate disruptive technologies and societal challenges for improved quality of life. We look forward to having him advance our research and innovation capacity as we further develop new tech breakthroughs and investigate how tech influences our lives."
"Ontario Tech University is rooted in technology with a conscience, a research focus I am passionate about, which has a great future in the Durham Region, the GTA, Canada, and abroad," said Dr. Les Jacobs, incoming Vice-President, Research and Innovation. "I am thrilled to join the university and excited to contribute to the enhancement of the university's research profile as we address tech's social and ethical implications while leading cutting-edge developments in disruptive technologies."

Media contact
Bryan Oliver
Communications and Marketing
Ontario Tech University
905.721.8668 ext. 6709
289.928. 3653 (cell)
bryan.oliver@uoit.ca