Ontario Tech researchers: It's high time to stop environmental crime
Dr. Peter Stoett and Dr. Andrea Kirkwood among group of international experts pressing for enforceable action on sustainability violations
September 9, 2019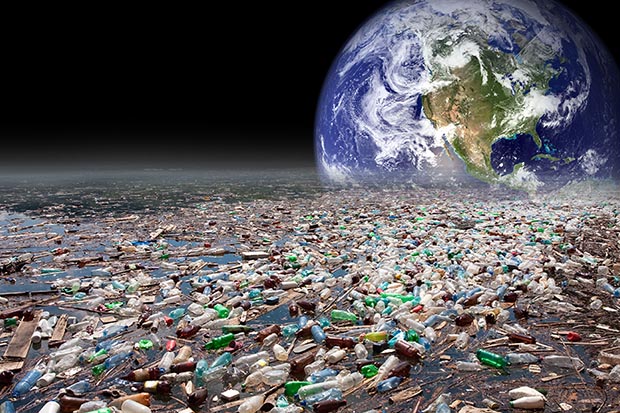 The United Nations collectively calls them 'environmental crimes': illegal wildlife trade, illegal unreported and unregulated fishing, illegal logging, illegal mining, and illegal hazardous waste disposal.
Estimated to cost the global economy hundreds of billions of dollars annually, the source of such threats ranges from the actions of individuals to highly organized transnational crime syndicates. Some corporations and corrupt government officials play a role as well.
Two Ontario Tech University researchers are among a group of international experts issuing a dire warning that the world needs to take immediate action.
"There are some political leaders arguing that we can't afford the economic cost of implementing policies to protect the environment," says Dr. Peter Stoett, Dean of Ontario Tech's Faculty of Social Science and Humanities. "The reality however is that we can't afford not to take action against environmental crime. Our global environmental security, agriculture, wildlife, and human health depends on it."
Dr. Stoett and Faculty of Science biologist Dr. Andrea Kirkwood participated earlier this year in a Canadian Institute for Advanced Research Symposium on Transnational Environmental Crime and Biosecurity in Toronto. The symposium's closing communique, signed by 15 of the world's top experts, stresses that the task of stopping environmental crime does not rest on the shoulders of any single country.
Related link: Drs. Stoett and Kirkwood were among the co-authors of an August 2019 paper in the influential international journal Nature Sustainability (entitled Transnational environmental crime threatens sustainable development).
"Transnational environmental crimes threaten human health and complicate the conditions of vulnerability to ecosystem change for the communities that depend most immediately on them," says Dr. Stoett. "The harms include the spread of invasive species (including pathogens), degradation of ecosystems, pollution of waterways and social injustice."
"Transnational environmental crime and biosecurity is a complex issue that inherently requires an interdisciplinary approach," says Dr. Kirkwood. "Bringing together experts in ecology, law, conservation policy, and governance is an important first step in fostering solutions on a global scale."
With the 2030 UN Sustainable Development Goals already on the horizon, Dr. Stoett says the direction world governments take in the next few years will have huge implications for our ecosystems and sustainable access to natural resources.
"Extreme poverty and marginalized communities are huge factors in encouraging environmental crime," says Dr. Stoett. "Climate change is also a major driver of environmental insecurity, provoking criminal exploitation including fraudulent carbon offset. All countries have a social responsibility to share timely data and law enforcement. To discourage corruption, response to offenders needs to be legitimate. Justice needs to be tangible and enforceable. Our group urges all public organizations to consider these complexities when pursuing their strategic planning."
Participants of the Canadian Institute for Advanced Research Symposium on Transnational Environmental Crime and Biosecurity:
Andrea Kirkwood, Ontario Tech University (Faculty of Science)
Peter Stoett, Ontario Tech University (Faculty of Social Science and Humanities)
Patrick Braszak, University of Toronto
Phillip Cassey, University of Adelaide
Rosaleen Duffy, University of Sheffield
Meredith Gore, Michigan State University
Judith Fisher, University of Western Australia
Elizabeth Lunstrum, York University
Catherine Machalaba, EcoHealth Alliance
Francis Massé, University of Sheffield
Delon Omrow, York University
Robert White, University of Tasmania
Tanya Wyatt, Northumbria University
---
Media contact
Bryan Oliver
Communications and Marketing
Ontario Tech University
905.721.8668 ext. 6709
289.928.3653
bryan.oliver@ontariotechu.ca