Ontario Tech University launches free book initiative with Oshawa Public Libraries
December 5, 2019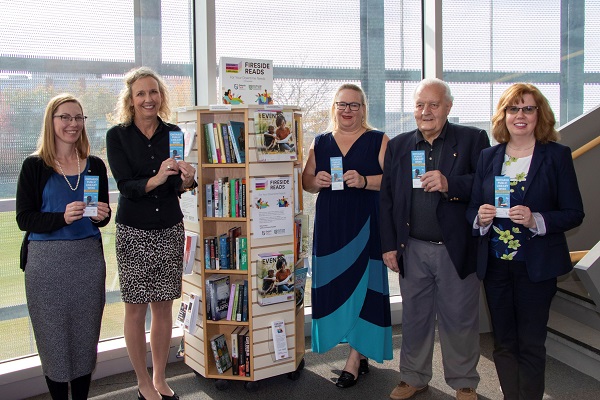 Visitors to Ontario Tech University's Campus Library will now have access to more titles to satisfy their inner bookworm, thanks to a recent collaboration with Oshawa Public Libraries (OPL).
In recognition of Ontario Public Library Week (October 20 to 26), the university launched its very own pocket library: a small collection of books provided by OPL, freely available to students, faculty, staff and community members. The pocket library is located in the North Oshawa Campus Library's Fireside Reading Room.
All are welcome to help themselves to a book (no checkout required) and can either return or keep it. OPL will replenish the books on a regular basis.
You can also sign up for a free OPL membership to access a wide range of library services and resources, including electronic databases, e-books, audiobooks and magazines, or stream movies and music.
The pocket library is a unique, emerging partnership showcasing the benefits of close connections between public and academic libraries. Ontario Tech's Campus Library is one of a handful of Canadian academic libraries currently participating in this initiative.