Ontario Tech honours exemplary faculty serving as graduate student supervisors
January 20, 2020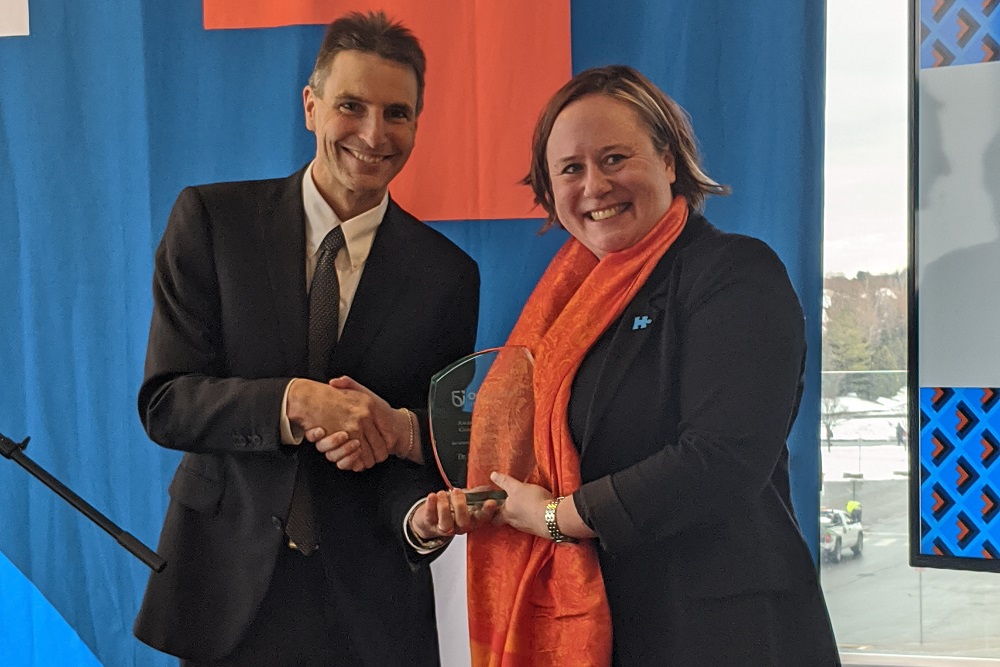 A research thesis is some of the most challenging and important work a master's or PhD student will ever complete. Pursuing a graduate degree requires academic vigour and perseverance as the student develops new and deep research insights into a single topic. While much of this research is pursued independently, graduate students also rely on the unwavering support and guidance they receive from the faculty member who becomes their graduate supervisor.
"Graduate student supervisors play an integral role in the completion of students' master's or doctoral degree," says Langis Roy, PhD, Dean, School of Graduate and Postdoctoral Studies, Ontario Tech University. "They inspire, make themselves available for consultation and feedback, provide academic and career guidance, and offer advice on publishing, presenting, and securing funding opportunities. We often hear stories of supervisors who support their students beyond graduation, offering advice and mentorship long after their supervisory role has concluded."
At its second-annual Award of Excellence in Graduate Supervision reception in December, Ontario Tech celebrated faculty members who have demonstrated outstanding commitment to the graduate students they supervise. Nominees must represent excellence in quality of supervision and mentorship that enables graduate students to become highly successful scholars and professionals. This year, seven faculty members representing six faculties received nominations from their peers and graduate students.
2019 award winner
Meghann Lloyd, PhD, Associate Professor, Faculty of Health Sciences, was this year's recipient. As one nominator described Dr. Lloyd: "Much of what sets Dr. Lloyd apart as a supervisor and mentor is her passion and enthusiasm for her research and training the next generation of students. As a supervisor, she consistently goes above and beyond to provide opportunities for her students."
The university will nominate Dr. Lloyd for the 2020 Award for Outstanding Graduate Mentorship (Canada Association for Graduate Studies) and the 2019-2020 Geoffrey Marshall Mentoring Award 2019-2020 (Northeastern Association of Graduate Schools).
"This award means more to me than any award I have ever received," says Dr. Lloyd. "My grad students are intelligent, hard-working, compassionate, empathetic and amazing. I am proud and honoured to be their supervisor."
Congratulations to all faculty members recognized with nominations (selected nominator comments embedded with each name):
* denotes 2019 winner
Gallery