Distinguished kinesiologist and academic leader appointed new Dean of Health Sciences
Carol D. Rodgers, PhD will join Ontario Tech University team in July
February 28, 2020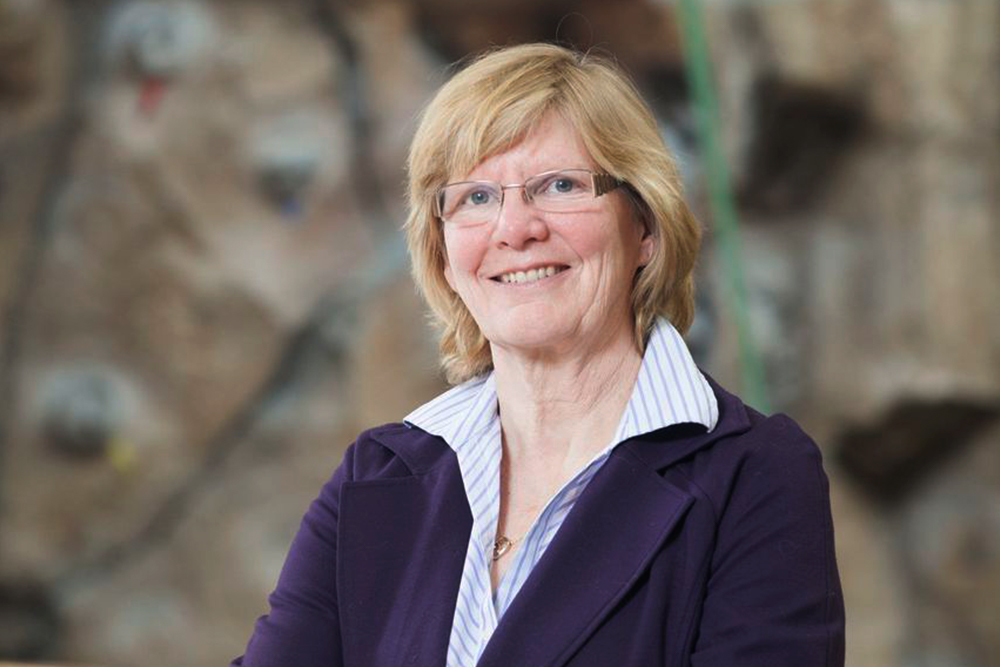 Ontario Tech University announces the appointment of Carol D. Rodgers, PhD as Dean of the Faculty of Health Sciences, effective Wednesday, July 1.
Dr. Rodgers is a highly acclaimed academic leader and champion of research in the fields of human kinetics and kinesiology. She will join Ontario Tech from the faculty of the University of Saskatchewan's College of Kinesiology in Saskatoon. She served as Dean of the College from 2005 to 2016.
Through Dr. Rodgers' leadership and her collaboration with a strong team of faculty, staff and students, the College of Kinesiology became highly recognized for its teaching and research achievements, and its commitment to the student experience and local community.
Notably, the College of Kinesiology received the Provost's Award for Innovative Practice and Teaching. It was also recognized with a strategic initiatives grant from the University of Saskatchewan's Vice-President Research office to support the implementation of a research experience into the first-year undergraduate curriculum and further enhance summer student research funding.
As a committed partner in Saskatchewan's university-wide research mentorship program, the College of Kinesiology promoted the development of junior faculty, increased its Tri-Agency funding success and enhanced overall professional career development.
As College of Kinesiology Dean she's been a member of the University of Saskatchewan's Health Science Deans Committee, served on the advisory committee of the university's Nursing Education Program, and was a board member of the Saskatchewan Prevention Institute and the Sport Medicine and Science Council of Saskatchewan. She's also served in a number of other leadership roles within the profession and academic community.
Prior to arriving at the University of Saskatchewan, Dr. Rodgers was a faculty member at Michigan State University in East Lansing, Michigan from 1988 to 1993, and the University of Toronto from 1993 to 2005.
She received her undergraduate degree in Physical Education from the University of New Brunswick, her master's degree in Human Kinetics from the University of Windsor, and her PhD in Exercise Biochemistry from Western University.
Quotes
"Dr. Carol Rodgers' breadth and depth of experience in academic administration makes her the ideal next leader for the Faculty of Health Sciences. She is a fervent supporter of faculty, staff, and especially student success. We look forward to her joining us on July 1. The university also extends sincere thanks to Dr. Bernadette Murphy for her service as Interim Dean of the Faculty of Health Sciences since June 2019."
-Lori Livingston, PhD, Provost and Vice-President, Academic
"I am very excited to be joining Ontario Tech University, and am looking forward to the opportunity to work with so many dedicated staff, faculty, students and senior leadership at such an innovative institution. The level of student engagement, research, community interaction, and collaborative underpinnings that characterize the Faculty of Health Sciences signal a future that will be impactful and leading-edge. I look forward to working together, and being part of that future."
-Carol Rodgers, PhD, Incoming Dean, Faculty of Health Sciences
About the Faculty of Health Sciences
The rapid change and increasing complexity of the health-science and health sectors has placed a growing importance on the lifelong learning skills required of the health professional. With an advanced, hands-on approach to education, the Faculty of Health Sciences integrates advanced technologies, learning methodologies and research in an inter-professional environment integrated with a wide range of collaborative community partners. Dedicated to student success, the faculty provides students with a distinct competitive edge through its foundation for excellence in clinical practice, inquiry, research, teamwork, leadership skills and social responsibility.
About Ontario Tech University
A modern, forwarding-thinking university, Ontario Tech advances the discovery and application of knowledge to accelerate economic growth, regional development and social innovation. We inspire and equip our students and our graduates to make a positive impact in a tech-focused world. For us, it's not only about developing the next tech breakthrough. Understanding and integrating the social and ethical implications of technology differentiates us as university. Learn more at ontariotechu.ca.
Media contact
Bryan Oliver
Communications and Marketing
Ontario Tech University
905.721.8668 ext. 6709
289.928.3653 (mobile)
bryan.oliver@ontariotechu.ca