Visiting Ontario Tech Lecture Series speaker analyzes relationship between racism and mental health in police encounters
March 16, 2020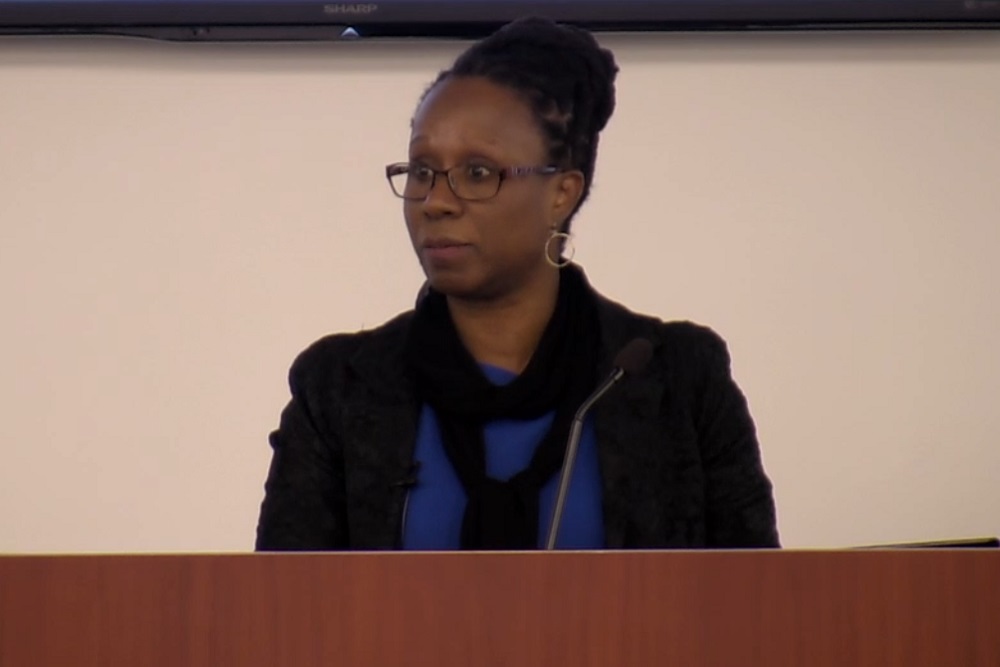 Mental health is a critical subject that society continues to discuss more openly each year. Ontario Tech University's academic activities and research supports the sharing of new information and perspectives on mental health.
As part of this commitment, Ontario Tech's Faculty of Social Science and Humanities regularly welcomes leading scholars to the university to speak to students and faculty to widen the circle of mental health awareness. In February, the faculty's Legal Studies program invited influential academic Camille Nelson, Dean and Professor of Law at American University Washington College of Law (Washington D.C.) to speak in its Distinguished Visitor Lecture Series.
Nelson offered a passionate presentation on the connection between policing and race, gender, and mental health. She outlined a parallel between mental vulnerability and systematic racism that sheds light on how the historical, social construction of people of colour can lead to disturbing and sometimes deadly encounters with police.
Nelson explored the historical roots of Black racialization in the United States while drawing comparisons to Canada, illustrating how this is a North American-wide issue. She examined the role technology plays at the intersection of race and mental health during police encounters, questioning whether easy access to violent online images and videos hinders or promotes how society perceives and understands the problem.
"When I was growing up you didn't seen people getting killed on television news," says Nelson. "You didn't see Philando Castile bleeding out in his car, you didn't see Michael Brown being shot, you didn't see Eric Garner saying 'I can't breathe' What does seeing real people dying do to us? Does it desensitize us? Or is it, that in some way, we are experiencing vicarious trauma?"
Nelson called on students in the audience to use the tools at their disposal to find creative solutions to these problems.
"I really do think these conversations need to include those who are often most at risk and they tend to be people in your age demographic," says Nelson. "So I think some of the solutions have to come from this group."