Ontario Tech researcher helping Canada's military battle right-wing extremism
Study to help Department of National Defence and the Canadian Armed Forces find new approaches to fight radicalization
June 23, 2020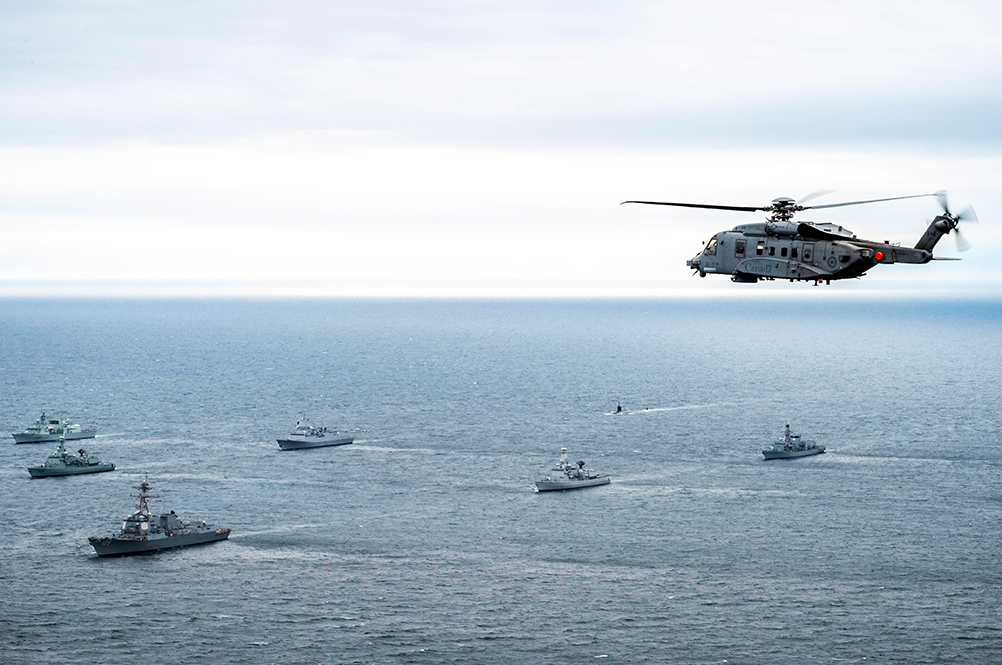 The Department of National Defence's (DND) Mobilizing Insights in Defence and Security (MINDS) program will be funding the research expertise of Ontario Tech University's Barbara Perry, PhD over the next three years to help examine the dynamics of hateful conduct and right-wing extremism in the Canadian Armed Forces (CAF).
The CAF has drawn public attention in recent months after several media reports uncovered white supremacist and right-wing extremist (RWE) beliefs among certain members of the regular and reserve forces. Dr. Perry, Director of Ontario Tech's Centre on Hate, Bias and Extremism (CHBE), will lead a program of interviews, surveys and open-source analysis within the ranks of Canada's defence.
"No work of this kind has been done in Canada to this point," says Dr. Perry, a Professor with Ontario Tech's Faculty of Social Science and Humanities. "Our program will establish a national network to help the Canadian Armed Forces critically assess its policies in terms of their relevance and capacity to manage and respond to hateful conduct and extremism."
Funding provided through DND's MINDS program will include $750,000 awarded over three years to form a Collaborative Network, comprising a diverse group of experts from across Canada to examine the issue, and an additional $50,000 awarded this year to fund focused critical analysis of the current policy environment at National Defence through a Targeted Engagement Grant. Dr. Perry will also collaborate on the research with Dr. David Hofmann of the University of New Brunswick.
"Four regional hubs across the country will explore the organizational climate and culture in which these policies operate and assess how these stack up with military communities in comparable nations," says Dr. Perry.
Findings will provide options for addressing misconduct (such as radicalization) through changes to DND/CAF training, culture, approaches to strategic communications, and anticipating future challenges. Members of the multilingual and multidisciplinary network will meet several times a year in-person, or remotely, to compare findings and develop new methods in this emerging DND/CAF policy area.
About the Mobilizing Insights in Defence and Security (MINDS) program
MINDS is designed to facilitate collaboration and mobilize knowledge between the Department of National Defence, the Canadian Armed Forces, and academia and other experts on defence and security issues. Through its Targeted Engagement Grants, collaborative networks, scholarships, and expert briefings, MINDS works and collaborates with key partners to strengthen the foundation of evidence-based defence policy making. These partnerships drive innovation by encouraging new analyses of emerging global events, opportunities, and crises, while supporting a stronger defence and security dialogue with Canadians. canada.ca/defence-minds
About Ontario Tech University
A modern, forwarding-thinking university, Ontario Tech advances the discovery and application of knowledge to accelerate economic growth, regional development and social innovation. We inspire and equip our students and our graduates to make a positive impact in a tech-focused world. For us, it's not only about developing the next tech breakthrough. Understanding and integrating the social and ethical implications of technology differentiates us as university. Learn more at ontariotechu.ca.
Media contacts
Bryan Oliver
Communications and Marketing
Ontario Tech University
289.928.3653 (mobile)
bryan.oliver@ontariotechu.ca
Department of National Defence
MINDS@forces.gc.ca
canada.ca/defence-minds