Technology-enhanced learning and digital research champion appointed Ontario Tech's Dean of Education
Dr. Robin Kay to lead university's vibrant education research and teacher candidate community
June 30, 2020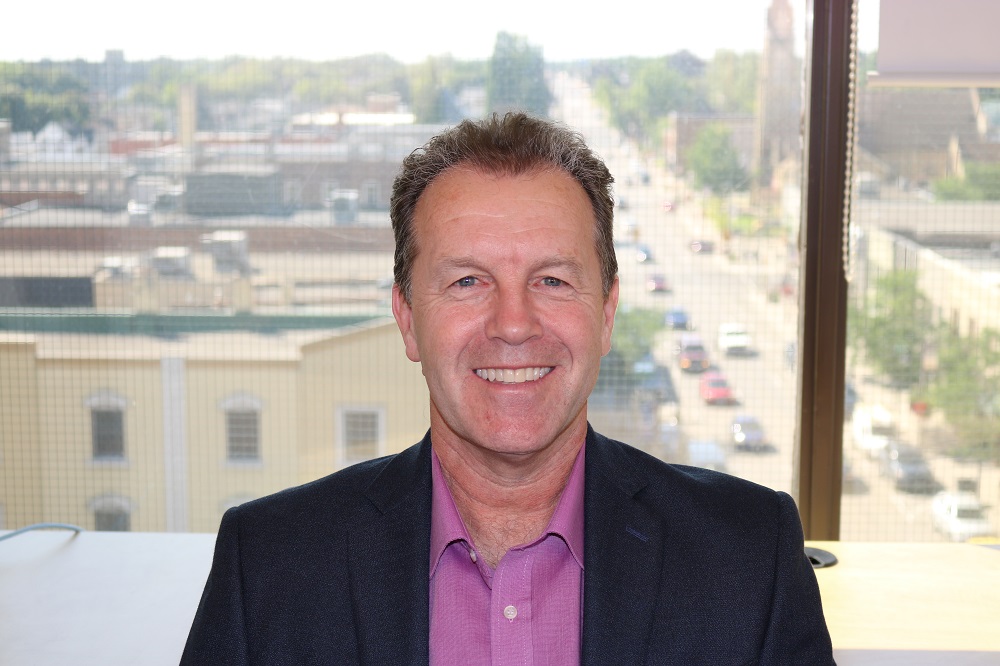 Ontario Tech University announces the appointment of Dr. Robin Kay as Dean of the Faculty of Education, effective Wednesday, July 1.
Dr. Kay joined the faculty in 2003, the university's inaugural year, and has served as Interim Dean since July 1, 2019. He also previously served as the Program Director for Ontario Tech's flexible, fully online Master of Education program, and the university's 16-month technology-focused Bachelor of Education program.
As Interim Dean, Dr. Kay established a strong digital research presence within and outside the university. He supported the development of two new research labs and a new Bachelor of Arts in Educational Studies and Digital Technology minor (scheduled to begin in Fall 2021), and helped develop the faculty's first Online Teaching and Learning Conference. Other initiatives he contributed to include the Journal of Digital Life and Learning, which will launch this September, as well as a communication strategy to increase enrolment in the university's Master of Education program.
His current projects include research on:
Online learning, e-learning and blended learning in secondary and higher education.
Use and impact of technology in Kindergarten-to-Grade 12 and higher-education classrooms.
Mobile device and laptop use in higher education.
Design, quality and effectiveness of video podcasts and online learning tools.
Development of scales to measure attitudes, behaviours, efficiencies and competencies in technology and education.
Technology and mental health.
Impact of social media tools in education.
Factors that influence how students learn with technology.
Dr. Kay holds a Bachelor of Science in Psychology and Computer Science, a Master of Arts in Computer Applications in Education, and a PhD in Educational Psychology, all from the University of Toronto.   
Quotes
"Dr. Robin Kay's focus on the effective, meaningful use of innovative technology in the classroom makes him an ideal fit as Ontario Tech University's Dean of Education. His digital research expertise and vision for a dynamic, collaborative learner-centred approach will support our students' success while inspiring research that uncovers innovative answers to modern education challenges. The university's senior leadership team extends its thanks to Dr. Kay for his service during his interim appointment."
- Dr. Lori Livingston, Provost and Vice-President, Academic, Ontario Tech University 
"At Ontario Tech University's Faculty of Education, we educate thoughtful, well-informed and socially responsible educational leaders who make optimal use of new and emerging digital technologies for learning. At a time where online learning plays a crucial role in all levels of education, we need to ensure we equip students to become leaders in the modern digital-age classroom, and that our faculty continues to focus on the pursuit of excellence in evidenced-based, technology-enhanced research, and lifelong learning. I look forward to helping shape a bright future for our faculty."
- Dr. Robin Kay, Incoming Dean, Faculty of Education, Ontario Tech University
About the Faculty of Education
Drawing from a research agenda focused on education and digital technology, the Faculty of Education provides a rich, engaging and well-grounded understanding of curricular and pedagogical design, STEAM education innovations and initiatives, critical 21st-century literacies, health and wellness, equity, diversity and inclusion, ethics and policy, educational research, learning assessment to the next generation of educational professionals.
About Ontario Tech University
A modern, forwarding-thinking university, Ontario Tech advances the discovery and application of knowledge to accelerate economic growth, regional development and social innovation. We inspire and equip our students and our graduates to make a positive impact in a tech-focused world. For us, it's not only about developing the next tech breakthrough. Understanding and integrating the social and ethical implications of technology differentiates us as university. Learn more at ontariotechu.ca.