What you flush away could help uncover the arrival of a second COVID-19 wave
Durham Region and Ontario Tech research partnership driving potentially life-saving new research
June 29, 2020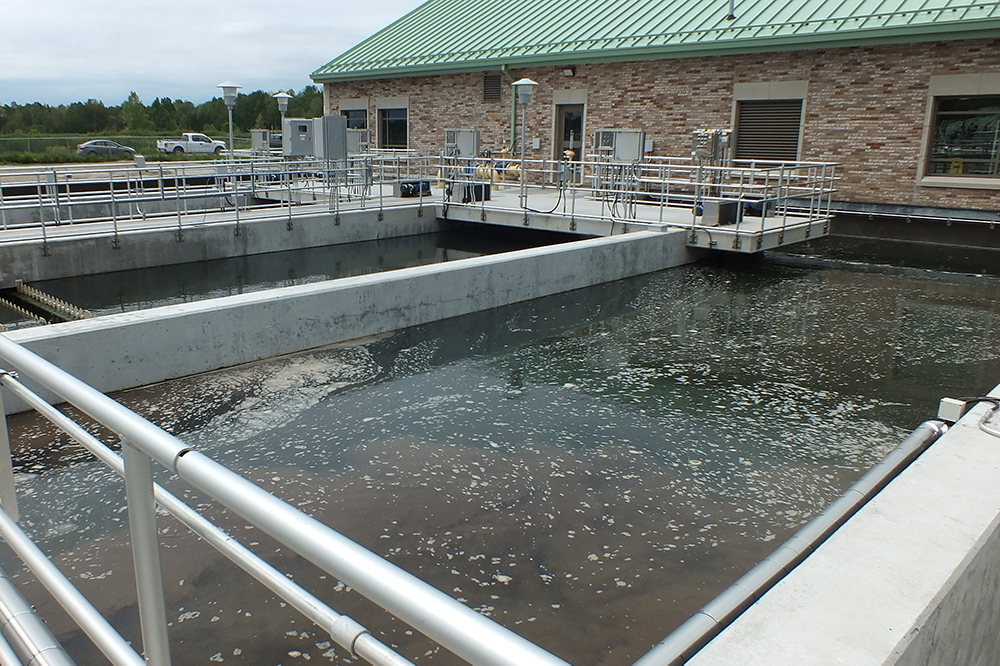 The next time you flush the toilet, you may actually be doing your part to help stop the spread of COVID-19. Sounds crazy? It isn't.
Researchers with Ontario Tech University's Faculty of Science are working with Durham Region Health Department, Durham Region Works Department and other key partners to detect an anticipated second wave of the COVID-19 pandemic.
The team will collect and test dozens of untreated sewage samples weekly from multiple water pollution control plants in Durham Region. They will check for traces of the virus and develop a model for predicting new cases for identifying new coronavirus hot spots in the area. The tracked information will be shared with Durham Region Health Department officials to help determine appropriate steps to limit or prevent further infection in the community. 
The capacity for targeted wastewater sampling near local long-term care homes, for instance, means there will be an early warning system in place for vulnerable populations. The sampling protocol and models will be made available for use by other communities across Canada.
The innovative made-in-Durham solution includes external financial support, including:
$90,000 from Mitacs, a non-profit national research organization that works with academic institutions to meet business challenges with innovative research solutions.
$50,000 from the Ontario Clean Water Agency
$30,000 from Cole Engineering Group Ltd.
Major in-kind contributions from Durham Region
COVID-19 can spread rapidly. Many COVID patients are asymptomatic, so individuals may transmit the disease before it is detected. The development of state-of-the-art tools for early detection of viruses in wastewater can indicate the severity of infection in a community, mitigating and reducing infection spread.
The research
Ontario Tech University biological science expert Dr. Andrea Kirkwood (part of Canadian Water Network's COVID-19 Wastewater Coalition) will lead the sample testing with her Faculty of Science research colleagues Dr. Denina Simmons (Canada Research Chair in Aquatic Biology) and chemistry expert Dr. Jean-Paul Desaulniers. After initial tests in Dr. Kirkwood's lab, Dr. Desaulniers' lab will measure and quantify viral DNA.  Dr. Simmons will look at pharmaceutical and metabolite indicators, and any biomarkers connected to COVID-19 disease symptoms. Ontario Tech mathematician Dr. Greg Lewis and computer scientists on the team will contribute to the predictive mathematical modelling.
Project benefits
Wastewater epidemiological monitoring will provide reliable data for potential infections within a certain area, and in some cases up to five days before residents start to show symptoms of infection.
These tools have the potential to protect public health and provide significant near-term and long-term economic savings.
Predictive models could serve as a basis for a proactive regional, provincial, or national response plans to mitigate the spread of infectious diseases, including a resurgence of COVID-19 or other viruses.
Other collaborators on the analytical techniques and predictive model development:
Irene Xagoraraki, Michigan State University, East Lansing, Michigan
CDM Smith, Chicago, Illinois
Great Lakes Water Authority, Detroit, Michigan
Quotes
"Ontario Tech University helps industry, community, government and academic partners uncover innovative solutions for societies' most pressing problems. This timely and vital wastewater detection project brings together an incredible wealth of community expertise. Not only will this research directly benefit lives in our community, it also expresses our desire to use tech for good in everything we do."
-Dr. Steven Murphy, President and Vice-Chancellor, Ontario Tech University
"Durham Region has a reputation as an innovative and forward-thinking hub; a place where community members work together—via strong partnerships—to enhance our quality of life. Together, we will continue collecting tools in our fight against COVID-19."
-John Henry, Regional Chair and Chief Executive Officer, Durham Region
"This innovative research partnership puts Ontario Tech University and Durham Region on the international stage for collaborative COVID-19 research. The waste water surveillance project showcases the groundbreaking research our experts are doing right here in Durham Region that positively impacts the lives of all Canadians."
-Dr. Les Jacobs, Vice-President, Research and Innovation, Ontario Tech University
"This is a good opportunity for Ontario Tech University to participate in this unique research project. The results obtained from this study could potentially add another useful tool in the surveillance and advanced identification of possible COVID-19 activity occurring within certain areas of the community."
-Dr. Robert Kyle, Durham Region Medical Officer of Health
"The Ontario Clean Water Agency (OCWA) is a strong supporter of university research projects related to potable water and wastewater innovation. The COVID-19 Wastewater Surveillance Research Program proposed by Ontario Tech University is of particular interest to the OCWA and its other partners in this area of research, as it may be useful to inform public health decisions around protecting the public from future outbreaks of this virus."
-Nevin McKeown, President and CEO, Ontario Clean Water Agency
"This unique project showcases the kind of societal impact we can have by bringing industry, government and universities together. We're proud to be able to partner with Ontario Tech and the Region of Durham to help fight COVID-19."
-Mohsen Mortada, President and CEO, Cole Engineering Group
Media contacts
Bryan Oliver
Communications and Marketing
Ontario Tech University
289.928.3653 (mobile)
bryan.oliver@ontariotechu.ca
Tania Laverty
Manager, Communications
Corporate Communications Office
The Regional Municipality of Durham
905.668.7711 ext. 3813
tania.laverty@durham.ca
Gallery