Ontario Tech researcher co-launches online resource to help parents navigate COVID-19
August 11, 2020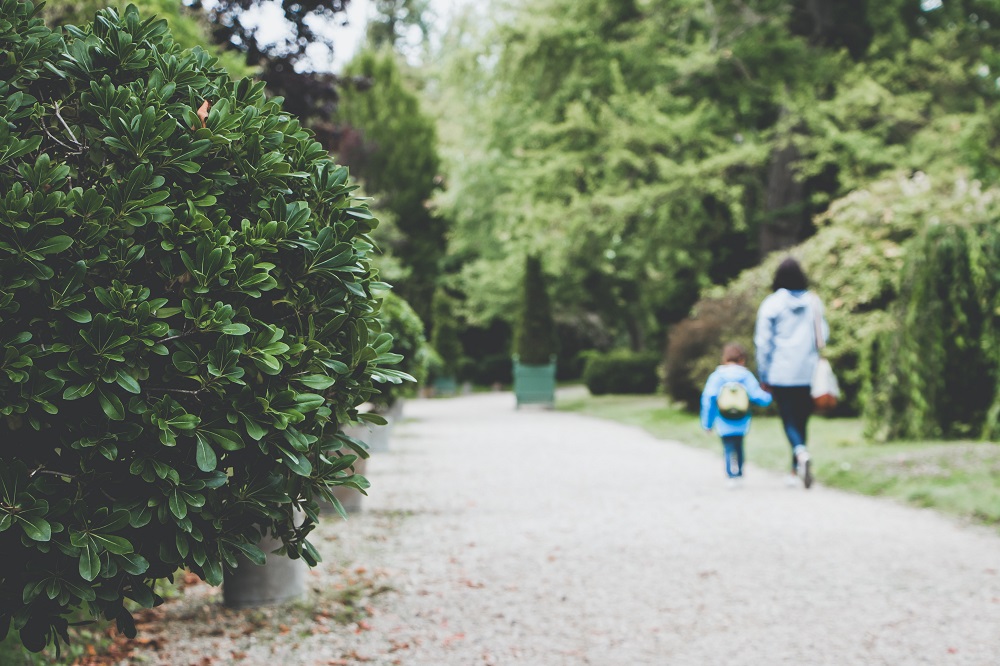 Since the outset of the COVID-19 pandemic, families have made major adjustments to their daily routines. When schools, daycares and offices closed in mid-March, many parents found themselves suddenly working full-time from home while simultaneously trying to keep their children entertained or engaged in virtual schoolwork. Some households have experienced physical and mental exhaustion trying to juggle these additional pressures while processing a constant stream of virus-related information. And as the situation evolves, questions continue to swirl inside the minds of anxious parents:
'How do I talk to my kids about the pandemic without traumatizing them?'
'How do I balance the demands of work and life and protect my family's mental health?'
'When it's time to start school in September, what's best for my kids: sending them to in-person classes or opting for remote learning? How do I choose?'
Ontario Tech University forensic psychology researcher Dr. Lindsay Malloy has spent the last several months working with Dr. Angela Evans at Brock University as well as other U.S. researchers to gather data on how COVID-19 is impacting more than 1,000 families in the U.S. and Canada. While preliminary research results are starting to come in, it could be at least a year before the findings are published. Meanwhile, as a mom to a five-year-old and a three-year-old, Dr. Malloy has experienced first-hand many of the challenges parents face in this 'new normal,' and she recognizes parents need help now.
Dr. Malloy, Associate Professor with Ontario Tech's Faculty of Social Science and Humanities, has teamed up with Dr. Amanda Zelechoski, an Associate Professor of psychology at Valparaiso University in Indiana, U.S., to launch Pandemic Parenting: a free online web platform parents can turn to for science-based research around coping with stresses and meeting children's needs during COVID-19.
"Amanda and I have never met, but we are in the same psychology and law circles and we both launched projects on kids, families and COVID-19 at the same time in March," says Dr. Malloy. "We both saw a need for this type of resource in our own lives, first and foremost. Through our research we also know parents are struggling."
Based on parents' responses to Dr. Zelechoski's COVID-19 Family Impact Project Survey, preliminary findings indicate that 23 per cent of children experienced psychosocial impairment (diminished functioning in social, emotional, or behavioural domains) between March and June 2020.
"As we enter another potential wave of remote learning, quarantine and continued uncertainty, we wanted to build a supportive, informed community and get information into parents' hands now, to help them make the tough decisions ahead and cope with pandemic-related stress," Dr. Malloy says.
On the Pandemic Parenting Exchanges section of the site, parents can register for bi-weekly informal webinars where experts and guests share research findings as well as personal experiences in an honest, relatable way.
As more webinars are added to the list, the site's Resources section will be populated with articles summarizing key takeaways, practical tips and links to more information about the psychological concepts discussed in the webinars.
Dr. Malloy and Dr. Zelechoski are committed to keeping the resources on Pandemic Parenting available at no cost as long as parents need them. They have set up a donation page to help compensate the students, guest speakers and others involved in the production of the website.
Related links:
Media contact:
Patricia Pickett
Communications and Marketing
Ontario Tech University
905.809.1675 (mobile)
patricia.pickett@ontariotechu.ca