Internationally renowned advanced manufacturing researcher appointed Ontario Tech's Dean of Engineering and Applied Science
Dr. Hossam Kishawy to lead faculty's innovative research, partnership and academic programming endeavours
October 30, 2020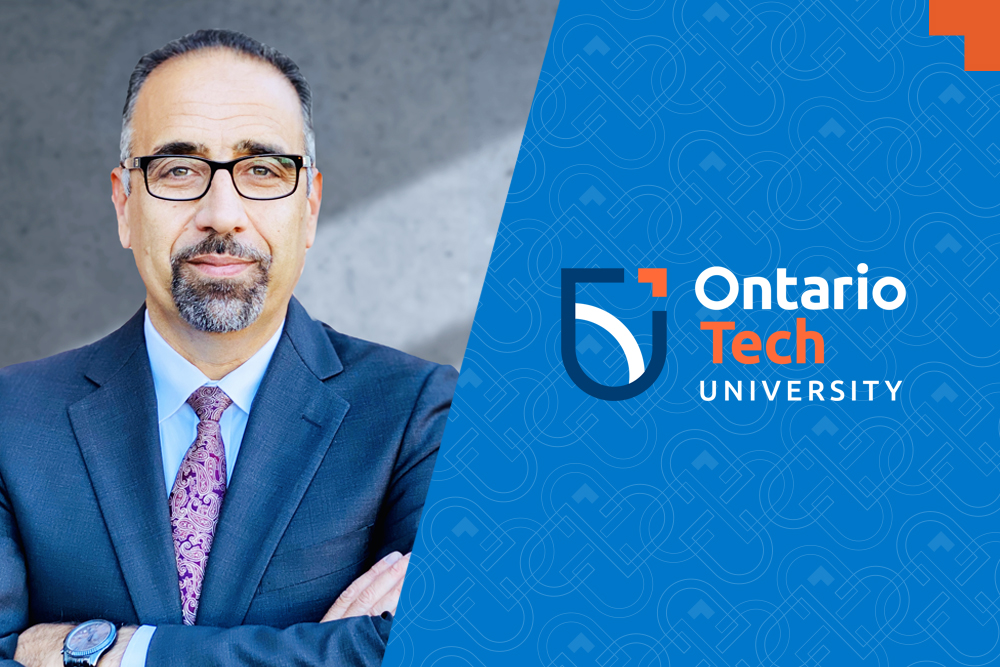 Ontario Tech University announces the appointment of Dr. Hossam Kishawy as Dean of the Faculty of Engineering and Applied Science (FEAS), effective Sunday, November 1.
Dr. Kishawy has been a faculty member at the university since 2008. Over the past 12 years, he has held a number of administrative roles within FEAS, including Program Director, Associate Dean, and most recently Interim Dean. He also previously served as the university's Assistant Provost, Research.
Before joining Ontario Tech, Dr. Kishawy was faculty member at the University of New Brunswick where he also served as Director of Graduate Studies in the Department of Mechanical Engineering.
Dr. Kishawy holds a Bachelor of Science (Honours) in Production Engineering from Helwan University in Cairo, Egypt; a Master of Science in Mechanical Engineering from Tuskegee University in Alabama, U.S.; and a PhD in Mechanical Engineering from McMaster University in Hamilton, Ontario.   
As Associate Dean and later as Interim Dean, Dr. Kishawy led FEAS in transformational initiatives related to outcomes-based assessment, accreditation processes, and academic advising, which has driven significant improvements in Engineering student retention rates.
Dr. Kishawy is a renowned researcher in the field of advanced manufacturing, having published numerous journal papers, book chapters, and a book in the area of machining difficult-to-cut materials. His research is supported by provincial and federal funding agencies, as well as industry partners. He is also an elected fellow of the American Society of Mechanical Engineers, the Engineering Institute of Canada, and the Canadian Society for Mechanical Engineering. 
Quotes
"Dr. Hossam Kishawy's deep commitment to student support, retention and success, together with his considerable record in advanced manufacturing research, position him well to lead Ontario Tech University's Faculty of Engineering and Applied Science. The university's senior leadership team thanks Dr. Kishawy for his leadership during his interim appointment, and looks forward to working with him as he takes on this new role."
- Dr. Lori Livingston, Provost and Vice-President, Academic, Ontario Tech University
"Ontario Tech University's Faculty of Engineering and Applied Science has an outstanding reputation for excellence in research, strong collaborations with industry and government partners, and innovation in teaching and learning. Through our impressive array of undergraduate and graduate academic programs, and our enriching experiential learning opportunities, we equip our students with the skills they require to succeed in the evolving workplace. I am honoured to be appointed Dean of the Faculty of Engineering and Applied Science at Ontario Tech and I look forward to continue working with this amazing team of faculty members and staff to push these boundaries of thinking and learning as we empower the next generation of engineers to make significant contributions to society."
- Dr. Hossam Kishawy, Incoming Dean, Faculty of Engineering and Applied Science, Ontario Tech University