Ontario Tech University appoints Brad MacIsaac as Vice-President, Administration
Role will oversee a broad range of university services, including finance, IT and operations
November 12, 2020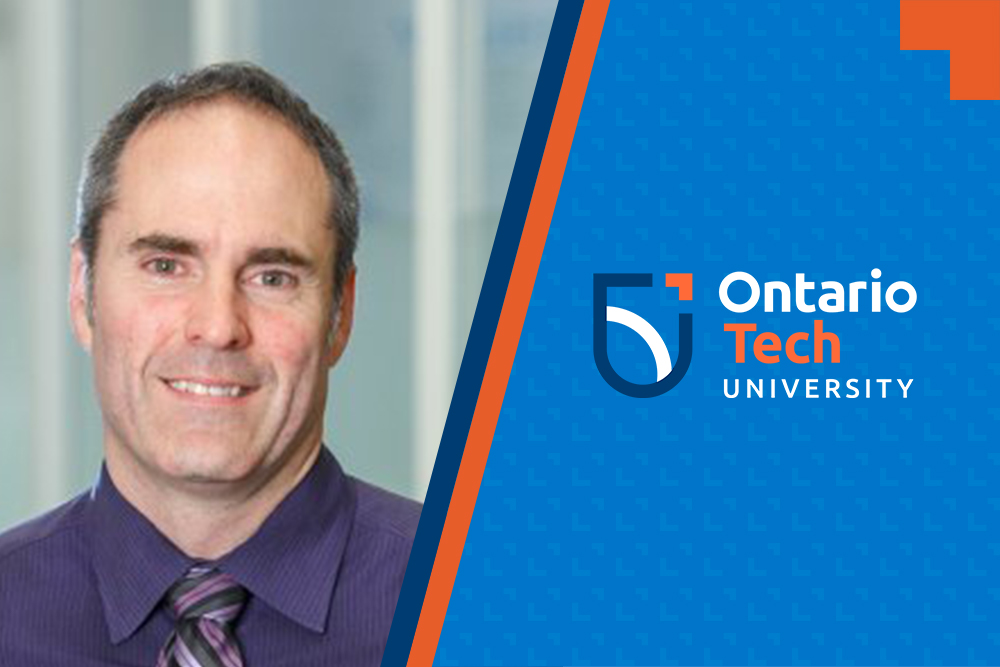 One of Ontario Tech's original employees is now the university's Vice-President, Administration. Brad MacIsaac's appointment takes effect Monday, November 16.
MacIsaac's role will be responsible for oversight and accountability for a broad range of institutional services, among them: finance, payroll, information technology, facilities and sustainability, space planning, capital projects, ancillary and shared services.
MacIsaac has served as Assistant Vice-President, Planning and Analysis since 2008, overseeing a period of substantial infrastructure growth at the university, including development of Ontario Tech's Strategic Plan, Strategic Mandate Agreement and joint Campus Master Plan outlining the vision of the university's physical footprint. He has also provided leadership support to various university departments including the Registrar's Office, Institutional Research, Continuous Learning, and Centre for Institutional Quality and Enhancement.
As the university prepared to welcome its first class of students in the summer of 2003, MacIsaac joined Ontario Tech as the first Budget and Planning Officer in the Faculty of Health Sciences, creating and implementing the province's first college‐university integrated budget, which improved efficiency in the Bachelor of Science in Nursing program.
Prior to joining Ontario Tech, he held administrative and teaching posts at York University in Toronto and the University of New Brunswick in Fredericton. He holds a Master of Business Administration degree from the University of New Brunswick, a Bachelor of Arts degree in Commerce from Royal Military College in Kingston, Ontario, and a Certificate in University and College Administration from the University of Manitoba in Winnipeg.
The Vice-President, Administration role incorporates the previous position of Chief Financial Officer, held over the past year on an interim basis by Andrew Gallagher. The university thanks Mr. Gallagher for his contributions and steady leadership during this period of transition and operational change.
Quote
"Brad MacIsaac's legacy of leadership throughout the university's formative years and his deep connections with all services areas and departments will make him an ideal Vice-President, Administration. His experience, wisdom and guidance will be invaluable as Ontario Tech University prepares for a period of growth and new opportunities related to dynamic spaces. The university also expresses its thanks to Andrew Gallagher for his important contributions as Interim Chief Financial Officer over the past year."
-Dr. Steven Murphy, President and Vice-Chancellor, Ontario Tech University