Ontario Tech researcher Dr. Ahmad Barari appointed to major international engineering leadership post
Manufacturing currently in massive transformation thanks to the integration of smart technologies
December 15, 2020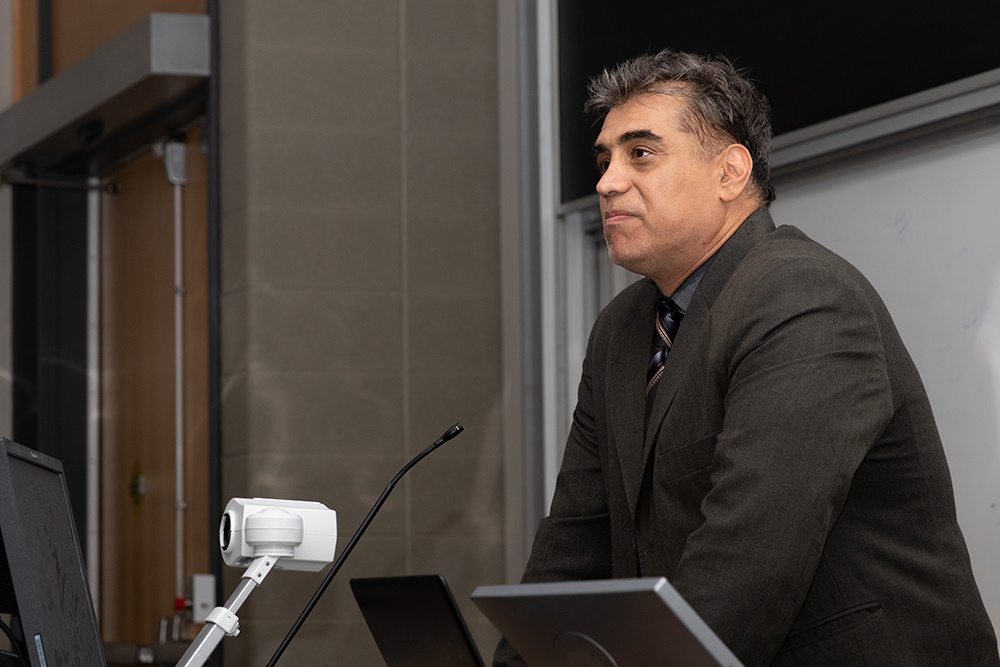 The Austrian-based International Federation of Automatic Control (IFAC) announces the appointment of Dr. Ahmad Barari of Ontario Tech University as Vice-Chair of IFAC's Technical Committee (TC 5.1) on Manufacturing Plant Control.
Dr. Barari is an Associate Professor of Mechanical and Manufacturing Engineering with Ontario Tech's Faculty of Engineering and Applied Science.
The international TC 5.1 committee has a leadership role in research, development and dissemination of knowledge in the area of future manufacturing and the creation of societal values for sustainable development. The committee aims to bridge the chasm between needs of the industry and academic research, to help drive economic prosperity. 
Founded in Paris in 1957, IFAC is the worldwide organization tasked with promoting the science and technology of automatic control in all systems including engineering, physical, biological, social or economic, in both theory and application. Automatic control, or automation, is technology used to control devices or processes with reduced or minimal direct human intervention. The innovations in this area lead to safer, more intelligent, more sustainable and more efficient industrial operations.
IFAC is also concerned with the impact of control technology on society.  Applications include the design and operation of systems that solve a wide range of societal issues in sectors such as health care, energy, environment, food, security, disasters and pandemic response.
TC5.1 is investigating and developing 'Next Generation Manufacturing' and 'Industry 4.0' (also known as the 'Fourth Industrial Revolution') visions to help manufactures adapt to rapid change and integrate new technologies, such as intelligent cyber-physical systems, digitalization, intelligent robots and cobots, artificial intelligence, digital twins, autonomous drones, 3D printing, and more. TC 5.1 will meet the intelligent cyber-physical and digital manufacturing needs of industry for reliable and efficient product development.