Ontario Tech researcher exploring how robotics can help better-disinfect high-traffic public spaces
Dr. Akramul Azim collaborating with Cyberworks Robotics to meet the need for advanced sanitizing systems
December 14, 2020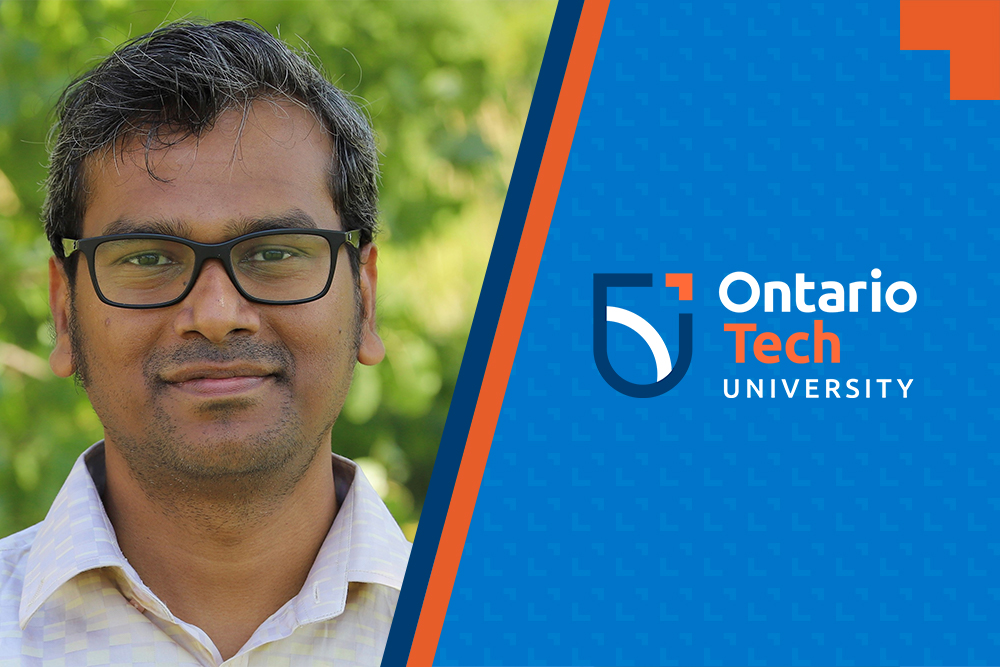 Among the many health-related lessons brought to light during the COVID-19 pandemic is the imperative need for reliable sanitizing of public spaces like airports, hospitals and long-term care facilities for even the smallest trace of transmissible pathogens.
Keeping floors, walls and various high-traffic touchpoints spick and span around the clock poses various challenges, including the need for frequent surface treatments and the availability of human resources to ensure spaces are consistently cleansed and not accidentally neglected.
To help meet the surging demand for quicker and faster advanced technologies in disinfecting processes, Ontario Tech University researcher Dr. Akramul Azim is working with Markham, Ontario-based Cyberworks Robotics. Cyberworks manufactures state-of-the-art autonomous self-driving technology for industry-grade ultraviolet disinfection systems and floor cleaners for airports, hospitals and the entertainment industry. It also creates self-driving wheelchairs and agricultural tractor-tugs.
"We are developing intelligent robots to help improve Cyberworks Robotics' navigation technologies," explains Dr. Azim, an Assistant Professor with Ontario Tech's Faculty of Engineering and Applied Science. "We are focused on wet-floor scrubbers, and disinfection machines that use high-intensity ultraviolet light or chemical mist. Using intelligent machines to sanitize would allow public facilities to disinfect surfaces more safely and on a more frequent basis, while simultaneously increasing the quality of cleaning."
Such systems would help organizations manage the cost and availability of human operators, and take greater advantage of off-hour periods when pedestrian traffic in a building is typically lower.
"In our collaboration we are investigating the potential for increasing the number of disinfection system models with which our add-on technology is compatible, and increasing the performance specifications of the device-navigation technology itself," says Dr. Azim. "Organizations with large numbers of potential COVID-19 transmission hotspots would immediately benefit from the enhanced robotic disinfection technology this project will deliver."
Cyberworks Robotics is in position to utilize the research immediately to enhance the performance of its existing floor-cleaning product line. The company's clients and partners include the largest hospitals in Canada and the United States, including the University Health Network in Toronto, along with aviation industry players.
"Hospitals and long-term care homes are in great need of this advanced technology and we plan to bring an innovative and smart disinfection system with this industry-academia collaboration," says Dr. Azim.
​Media contact
Bryan Oliver
Communications and Marketing
Ontario Tech University
289.928.3653 (mobile)
bryan.oliver@ontariotechu.ca