Integrated-planning expert Sarah Cantrell appointed Ontario Tech's Associate VP, Planning and Strategic Analysis
Ms. Cantrell joins senior leadership team August 1
June 8, 2021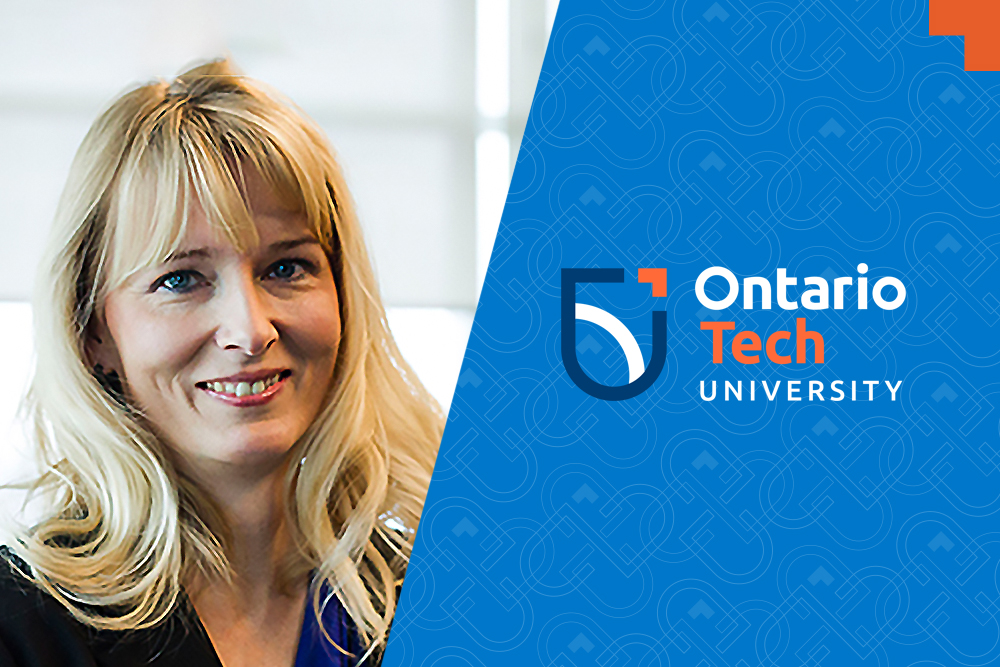 Ontario Tech University announces the appointment of Sarah Cantrell as Associate Vice-President (AVP), Planning and Strategic Analysis, effective Sunday, August 1. The AVP, Planning and Strategic Analysis position will report to the university's Provost and Vice-President, Academic.
A recognized leader in integrated planning in the higher education sector, Ms. Cantrell is known for her strategic perspectives, mentorship and shared leadership style. She has more than 25 years of experience within the post-secondary education sector in the areas of integrated resources, data systems integration, institutional and faculty budgets, enrolment, capital planning, and academic programming and strategy.
Throughout her career, she has managed large, complex projects with multiple stakeholders and has driven institutional and faculty-level change initiatives. In her previous role as Assistant Vice-President, Institutional Planning and Analysis at York University, she led the implementation of the integrated resource-planning framework, managed the development of a new budget model, and restructured the university's planning and institutional research functions to build a stronger culture of performance and accountability through evidence-based decision-making.
In 2019-2020 Ms. Cantrell served as the first Canadian Chair of the Board of Directors of the Society for College and University Planners (SCUP), where she led the implementation of SCUP's strategic plan, and worked with higher-education and corporate leaders to build planning networks, create learning opportunities, and develop leading practices that support institutions in achieving their strategic goals.
She earned her Bachelor of Applied Science degree from the University of Guelph and her Master of Education in Higher Education Theory and Policy Studies degree from the University of Toronto. She is passionate about lifelong learning and continuous improvement.
Quotes
"I am really excited to join such a forward-thinking university, which has a longstanding and deep commitment to student experience and success. Having the opportunity to work with Ontario Tech University's dynamic leadership team as it charts it future path is something that I am very much looking forward to."
- Sarah Cantrell, incoming Associate Vice-President, Planning and Strategic Analysis, Ontario Tech University
"Ms. Cantrell's vision and passion for continuous improvement, her strategic experience and mindset, and her deep commitment to student success will serve Ontario Tech University well as it moves forward with its vision and mission. She will play a key role in the university's development of innovative and effective ways to deliver flexible, dynamic learning experiences, and introduction of new ideas and insights into its research and teaching environment."
- Dr. Lori A. Livingston, Provost and Vice-President, Academic, Ontario Tech University