Ontario Tech University signs Scarborough Charter to address anti-Black racism
November 18, 2021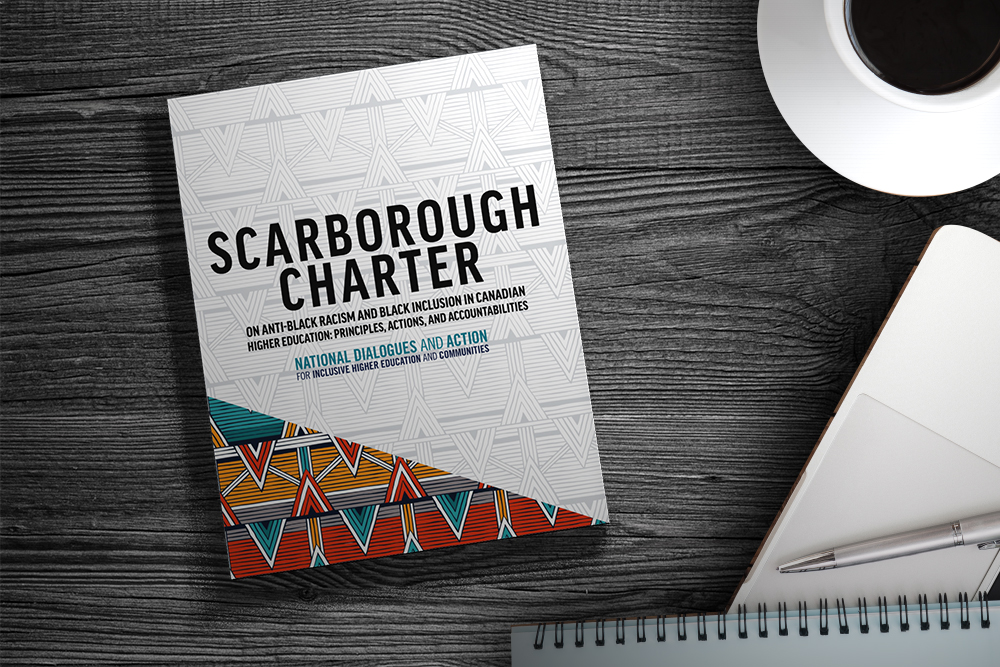 Ontario Tech is proud to join Canada's post-secondary community in committing to the principles and objectives of the Scarborough Charter on Anti-Black Racism and Black Inclusion in Canadian Higher Education. The Scarborough Charter outlines principles, actions and accountabilities to build practices of ongoing dialogue and action that remove structural barriers to equity, to yield inclusion, substantive equality, and social transformation.
The 2020 National Dialogues and Action for Inclusive Higher Education and Communities seized upon an important societal shift in the wake of the George Floyd incident in the United States, to encourage self-reflection in Canada.
On November 18, Dr. Steven Murphy, Ontario Tech University President and Vice-Chancellor, joined leaders from more than 40 universities and colleges across the country for a virtual signing event. The Scarborough Charter commits participating institutions to redressing anti-Black racism and supporting Black inclusion. It can also act as a needed accelerant to work through these issues on post-secondary campuses, and in turn, in our communities.
The Charter aims to guide post-secondary institutions on actions related to four principles:
Black flourishing
Inclusive excellence
Mutuality
Accountability
The Charter acknowledges that anti-Black oppression exists in Canada and requires brave conversations and actions to unearth how insidious, systemic issues play out in all institutions. It also outlines the work needed to address anti-Black racism and ensure universities better reflect the Black communities they serve, while also celebrating the diversity that enriches all campuses.
Quote
"The Scarborough Charter reminds us of the role universities can play when we are at our best. As leaders, we must seize these moments and push for change, knowing the path is never linear. But by walking this path together, each individual institution is made stronger by the work of others. We all have to walk the anti-Black racism path together. Join me in instigating meaningful change."
-Dr. Steven Murphy, President and Vice-Chancellor, Ontario Tech University