Ontario Tech University announces Institute for Disability and Rehabilitation Research
December 9, 2021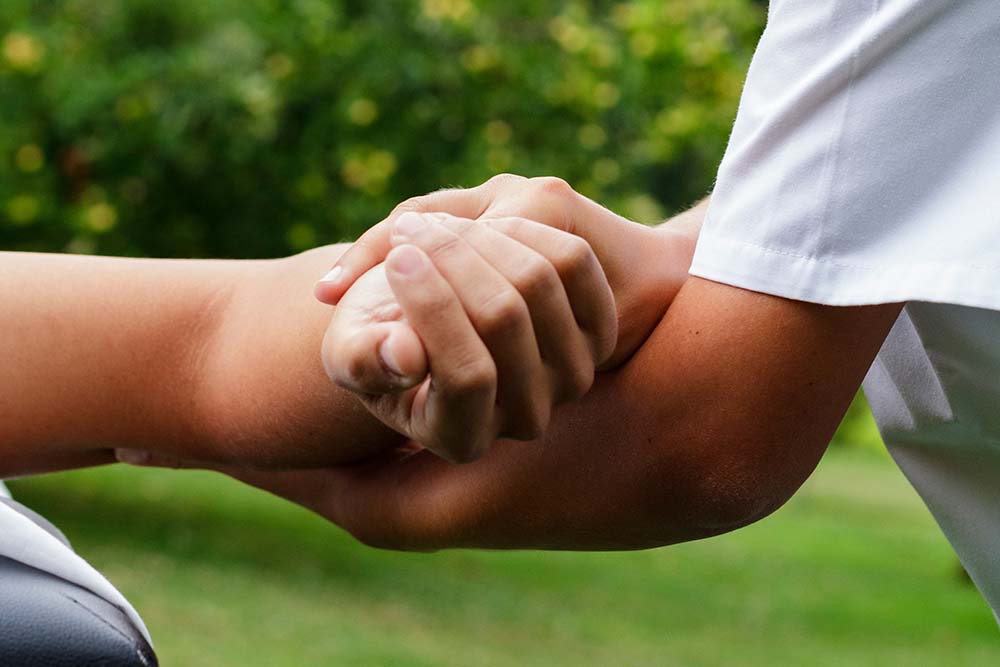 A new research institute at Ontario Tech University will be a global leader in creating and disseminating knowledge to improve the quality of life and well-being of people experiencing disability, and in need of rehabilitation services.
Led by Dr. Pierre Côté, Canada Research Chair in Disability Prevention and Rehabilitation, research conducted at the Institute for Disability and Rehabilitation Research (IDRR) will improve the overall health and well-being of people with disability through the conduct of innovative and policy-relevant research. The IDRR was officially created in June 2021.
The IDRR is a partnership between Ontario Tech's Faculty of Health Sciences, Faculty of Social Sciences and Humanities and the Canadian Memorial Chiropractic College (CMCC). Researchers will work with the public, clinicians, community partners and government to develop, evaluate and conduct policy-relevant research to inform patient care and community-based rehabilitation services.
The IDRR evolved from the previous Centre for Disability Prevention and Rehabilitation (CDPR) that had operated under a successful joint governance model between Ontario Tech and the CMCC since 2012.
Key facts: Disability is a major global health issue
Disability disproportionately affects vulnerable populations, women, Indigenous peoples, the elderly and those in poverty.
According to the World Health Organization, approximately 15 per cent of the global population (1.185 billion people) lives with disability in some form. This minority is vastly diverse, encompassing physical, developmental, learning, and psychiatric conditions. The three main causes of disability throughout the world are low back pain, headache disorders and depressive disorders.
Globally in 2019, 2.4 billion individuals needed rehabilitation, with low back and neck pain being the main reason. In Canada, pain-related disability accounts for more than 70 per cent of the total types of disability. More than half of Canadians with pain-related, mobility, flexibility or mental health disability were unemployed in 2012.
Disability related to pain, mobility, flexibility and mental health aggregate in individuals. For example, 75 per cent of Canadian adults living with a mental health disability report a pain-related disability, and 61 per cent of Canadians living with a pain-related disability report limitations with mobility.
IDRR promotes the critical intersection between health sciences and the social sciences and humanities
Understanding the consequences of musculoskeletal pain and mental health disability requires collaborative research that recognizes the intersection of public health and social priorities.
The IDRR recognizes that disability is grounded within the principles of Equity, Diversity and Inclusion (EDI). The new IDRR will ensure EDI is at the core of all its activities by building a diverse research team. It will also engage with community partners, taking its cue from the disability rights movement, which has long embraced a slogan originating in South African disability activism: 'nothing about us without us'.
People experiencing disability are best positioned to articulate their experiences of functional limitation, barriers to full social participation, and needs for support. In this spirit, the IDRR team commits to assembling advisory boards composed of people with disability who will inform research design, data collection, analysis, and dissemination and can fully participate in institute work without having to worry about their accommodation needs.
IDRR research will ensure Ontario Tech's principle of 'Tech with a Conscience' is understood from the perspective of people experiencing disability when investigating rehabilitation interventions, developing knowledge transfer tools, informing policy, and exploring complex issues related to technology and privacy.
Quotes
"Disability and rehabilitation are complex areas of research that include aspects of health, clinical care, human rights, legal perspectives and political activism, recognized by bodies like the United Nations and World Health Organization. The creation of the Institute for Disability and Rehabilitation Research is a critical next step to facilitate knowledge translation, and to accelerate policy change through evidence-based strategies and policies that improve the lives of vulnerable populations."
-Dr. Pierre Côté, Canada Research Chair in Disability Prevention and Rehabilitation, and Professor, Faculty of Health Sciences, Ontario Tech University 
"As founding partners in the Centre for Disability Prevention and Rehabilitation (CDPR), we are proud of this critical evolution of the CDPR to the status of Institute. This advancement speaks to the track record of the work done in the past and to the promise of continuing the innovative research that will fundamentally change the lives of those with disabilities. CMCC brings to the table over 75 years of chiropractic and research expertise in the management of spine pain to inform and support ongoing research, patient management and policy through its world-class curriculum and network of teaching clinics in the Greater Toronto Area."
-Dr. Christine Bradaric-Baus, Vice-President Academic, Canadian Memorial Chiropractic College
Media contacts
Bryan Oliver
Communications and Marketing
Ontario Tech University
289.928.3653 (mobile)
bryan.oliver@ontariotechu.ca
Mara Bartolucci
Associate Vice-President
Institutional Advancement and Communications
Canadian Memorial Chiropractic College
647.680.3759 (mobile)
mbartolucci@cmcc.ca